Last Updated on January 30, 2021 9:46 am
Friday, January 29, 2021
Our campus is full of activity — with students moving into residence halls and faculty and staff finalizing preparations to resume face-to-face instruction on Monday. At last count, 24% of spring semester courses will be taught in person, and 76% will be taught in fully remote and hybrid formats.
Our university has done tremendous work in managing a global pandemic while also making progress toward our future goals, and I was proud to highlight our efforts at the annual High Country Economic Kickoff event — hosted virtually by the Boone and Blowing Rock chambers of commerce on Thursday. My remarks — which are available here — shared insights into our COVID-19 testing strategy; our support of the local community throughout the pandemic; our business strategies to mitigate financial hardship for our students, faculty and staff; and our key initiatives underway.
As many of our students and faculty prepare for the return to classrooms next week, we are all reminded of the power of staying connected to our community. With the proper safety precautions in place, App State is committed to offering opportunities for students, faculty and staff to engage with one another, whether in person — in distanced settings like our new campus campfire locations — or via virtual activities and programs our staff are bringing to our campus community each day.
Since Jan. 1, we have conducted more than 4,562 COVID-19 tests, with a positivity rate of 2.8%. This is a significantly higher number of COVID-19 tests and a slightly lower positivity rate than when students began their return to campus for the fall 2020 semester. So far this week, we have conducted 923 COVID-19 tests with 19 positive results, or about 2%. Both our cumulative and week-to-date positivity rates are significantly lower than the state's latest reported rate of 8.7%. We will continue to update our COVID-19 dashboard with weekly testing information on Mondays, in order to capture the Saturday testing data.
We do expect to see positivity rates rise some as students return, but our students, faculty and staff have demonstrated that they follow our on-campus COVID-19 prevention measures. We have had no documented classroom transmission of COVID-19. Our students, faculty and staff continue to regularly take advantage of our on-campus COVID-19 testing. Our spring testing strategy includes mandatory entry testing for students who live in residence halls and also benefits from faculty research that informs us as we continue with wastewater testing in our residence halls. We have also been pleased to see some improvement in the COVID-19 positivity rates in the state and locally, as well as significant improvements in the capacity of our local medical infrastructure.
Our cold storage units should be arriving soon for use in vaccine storage when doses become available. As I have mentioned in previous messages, our application to become a community distribution center for COVID-19 vaccines has been submitted to the North Carolina Department of Health and Human Services. Our team stands ready, and we are eager to assist in providing vaccines to faculty, staff, students and community members.
I appreciate the many ways our students, faculty and staff — amid incredible challenges — have continued to show our Mountaineer resilience and pride by improving our resources, innovating at every turn and fostering strong relationships.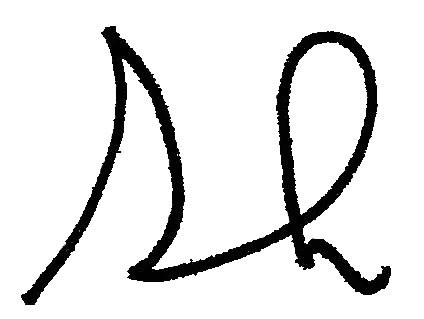 Sheri Everts, Chancellor