Last Updated on September 2, 2022 12:51 pm
Friday, September 2, 2022
With the start of September, the fall semester is in full swing, and the excitement and energy are complemented by the incomparable September weather in Boone.
On Monday, I led a campus tour for my leadership team to assess the physical infrastructure of the Boone campus. At the beginning of each fall semester, I do this to identify unmet needs, to review how far we have come and to envision the future. I care about building and enhancing our physical infrastructure because our students, faculty and staff live out their academic lives here. I believe it is important to support and empower your many achievements and vast potential.
Congratulations are in order for our newest graduates!
On Saturday, the App State Police Department swore in our 16 newest Appalachian Police Officer Development Program graduates. Our fifth class of graduates had a 100% pass rate on the North Carolina police officer certification exam. These students completed basic law enforcement training — with an enhanced curriculum that emphasizes communication skills, de-escalation and diversity training — while also working toward the completion of their undergraduate degrees. Our leading-edge program is the only one in North Carolina and one of only two in the nation, and it equips students to become leaders who will shape a new culture of community-based policing.


Yesterday, App State's Walker College of Business celebrated the first class of graduates from its online MBA program with a virtual hooding ceremony. These graduates have earned degrees from a program ranked among the world's best for the fifth consecutive year by CEO Magazine, while also working in their fields and balancing family commitments. I have no doubt these newest graduates will realize accelerated career advancement with the benefit of their new App State MBAs.
Thanks to the generosity of App State alumnus and Mountaineer baseball's biggest fan Philip Byers, App State's Jim and Bettie Smith Stadium, home to App State baseball, has a new scoreboard. Ours is one of the most beautiful baseball stadiums in college baseball, and now it has a scoreboard that matches the level of the facility's other amenities. Gov. Byers has provided financial support for many App State students, volunteered countless hours of time advocating for our university and also champions every student, faculty and staff member in the UNC System through his work as a member of the UNC Board of Governors. We thank him for this gift, which is already getting the team and fans excited about the 2023 baseball season!
As we prepare to host our sister UNC System university UNC-Chapel Hill for a sold-out home opener of the Mountaineer football season at Kidd Brewer Stadium tomorrow, we are expecting to set records for attendance. Let's be sure to welcome our guests with the warm Mountaineer hospitality for which we are known.
To ensure the best possible fan experience:
App State Athletics has published an App State Football Fan Guide for visitors to Kidd Brewer Stadium. They have also implemented electronic ticketing and new concession areas to reduce wait times and shorten lines.


A pregame concert by Adam Church will take place from 9:45-11 a.m. at Jerry Moore Plaza in front of Kidd Brewer Stadium.


Student-athletes from all Mountaineer teams will be handing out 20,000 free Mars ice cream treats outside Kidd Brewer Stadium.
We are encouraging everyone to arrive early, stay late and remember that the best way to support our team is with a positive and respectful game day environment.
On Tuesday, Sept. 6, we will celebrate our fifth annual Founders Day, our annual fall celebration that honors our founders — Blanford Barnard, also known as "B.B" Dougherty, Dauphin Disco, also known as "D.D." Dougherty, and Lille Shull Dougherty. The daylong celebration will include:
An historical research exhibition and presentations by students, faculty and staff.


A walking tour of the Boone Cemetery that will explore the lives and histories of notable local and university women who are buried there.


A panel discussion highlighting the"Trailblazing Women" of App State.


An ice cream social on Founders Plaza.


The dedication of a new statue of D.D. Dougherty.


A Founders Day ceremony inducting our newest Bell Ringers Society members.
I hope you will all join us as we commemorate our founders and celebrate the first day of classes held in 1899 at Watauga Academy — the small school that has flourished into the premier public undergraduate institution in the Southeast.
I wish everyone a safe Labor Day weekend (complete with a football season opener win!), and I look forward to celebrating Founders Day with you on Tuesday.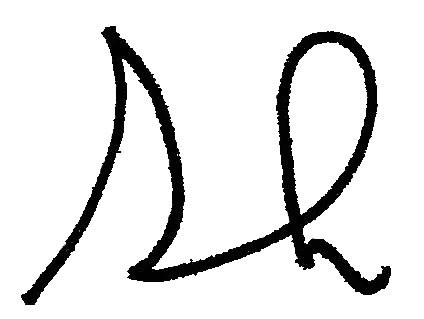 Sheri Everts, Chancellor