Last Updated on October 18, 2022 9:46 am
Friday, October 14, 2022
Today, on the App State @ Hickory Campus, we held a Community Leaders Breakfast for business, government, civic and educational leaders in the Hickory area. This afternoon, I hosted the second meeting of the App State @ Hickory Campus Advisory Council.
These meetings continue discussions, conversations and listening sessions focused on the academic offerings for App State's Hickory Campus, which have included members of the North Carolina General Assembly, civic and community development leaders, and representatives from local government entities, higher education, K–12 schools and business. Internally, they have also included App State faculty, Academic Affairs leadership and key staff responsible for student services and infrastructure support. More than 400 individual comments were gathered and synthesized from a variety of sources.
As we prepare to open the App State @ Hickory Campus to students in fall of 2023, these meetings and listening sessions are informing the programs and services we will offer. We are developing strategic, thoughtful and collaborative program offerings that align the needs of the Hickory area with the academic goals, missions and opportunities in each of App State's academic colleges.
In fall 2023 the App State @ Hickory Campus will offer business, education and online vet tech programs, as well as interprofessional clinical services for the area through App State's Blue Cross and Blue Shield of North Carolina Institute for Health and Human Services. We will also grow our Applied Design programs at the North Carolina Center for Engineering Technologies building in Hickory.
Engineering — in many forms — and aviation have also come up in multiple conversations, and some of our current academic offerings could provide a foundation for these programs in the future.
We will continue to seek input as we refine upcoming and long-term plans. Beginning next week, Academic Affairs will follow up on last week's listening sessions with faculty and staff, and we will share more about the vision for academic offerings on the Hickory Campus in the coming weeks. The campus community is invited to continue to provide thoughts and feedback on the academic offerings for the Hickory Campus using the feedback form on the App State @ Hickory Campus webpage.
As we continue developing the academic offerings and services that will be on the Hickory Campus in the fall and beyond, we are moving forward with building renovations. We are installing more signage, and we are also making upgrades to the building's interior and exterior, including:
new IT installations;
transforming the environment into a dynamic academic setting;
significant upgrades to the roof and building envelope; and
upgrades to the heating and cooling system, as well as to electrical and plumbing, and building automation systems that run lights, security and other critical system operations.
In the coming weeks and months, we will make improvements to the parking lots, add interior wayfinding and electronic signage, add grab-and-go food vending machines and make other, more visible, upgrades. Once the renovations to the roof, building envelope and HVAC systems are completed, we will initiate an energy audit for the building.
In November, many employees will see a pay increase or bonus reflected in their paychecks, as we are taking every opportunity to increase compensation as allowed by the state legislature and the UNC System.
The 2022 Appropriations Act funded a Labor Market Adjustment Reserve in the amount of $2.45 million for App State. Guidance from the UNC System and the Office of State Human Resources strongly encouraged that these funds be used to address critical workforce needs among those staff categorized as SHRA and EHRA non-faculty. Under this guidance, App State implemented these increases:
SHRA employees with a 2021–2022 overall performance rating of Meets Expectations or higher saw an increase in compensation to 95% of the market rate for the career-banded classification level of the position. We took additional steps to develop a separate compensation structure for police officers at App State.
For EHRA non-faculty in non-highly paid positions, we are also working to address critical workforce needs.
Additionally, I allocated $1 million from enrollment growth funds for Academic Affairs to award one-time, performance-based bonuses to meritorious faculty. Academic Affairs has been working with Deans, who were encouraged to give special consideration to faculty members who are farthest from the 75th percentile of market data and are exceeding expectations.
Yesterday, I hosted a High Country Community Leaders breakfast, during which we provided information about:
Information about all of these projects is available on the website App State's Future.
The Office of Diversity and Inclusion and the Division of Student Affairs are offering the campus community the opportunity to engage with peers, faculty and administration about topics related to free speech, which will take place over the next three weeks. I hope everyone will take advantage of these important opportunities to engage in important conversations. Look for an email coming soon from Dr. Jamie Parson and Jeff Cathey, who serve as App State's Free Speech Responsible Officers, with more information about how you can participate.
Indeed, this semester has seen many opportunities for members of the university community to engage in important conversations. This week, the Office of Diversity and Inclusion and App State Athletics brought together individuals from diverse identities for conversations that inspire change and build unity within our campus community, and the AppalFRESH Collaborative gathered App State Community members for a fresh, locally sourced meal, live music and an engaging and important discussion about sustainable food issues.
As faculty and students head into Fall Break, I recognize some of our faculty and students will be working during this academic break. I hope all of our students and faculty can find some time for rest and relaxation over the long weekend, and my continued thanks to our staff who ensure our university remains fully operational during this time.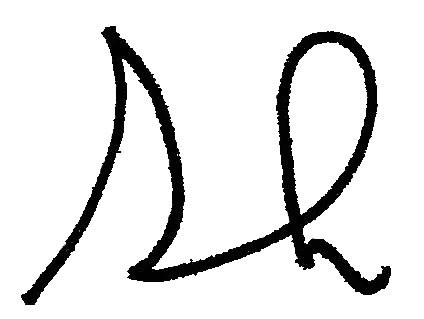 Sheri Everts, Chancellor