Last Updated on March 4, 2022 12:18 pm
Friday, March 4, 2022
On Wednesday, students enjoyed warmer weather, outdoor activities and s'mores around the campfire on Sanford Mall as they took a break from studying for midterms. We welcome these signs of early spring as students and faculty head into Spring Break.
After being snowed out in January, more than 50 App State faculty, staff and students completed 162 volunteer hours during App State's 23rd annual MLK Day of Service on Saturday. We appreciate the collaboration with local nonprofits F.A.R.M Cafe, the Hunger and Health Coalition, the Volunteers-In-Parks program for Blue Ridge Parkway and Helping Hands Woodlot Ministry, who provided a wonderful service and learning experience for our students. You can read more about this year's event and view a photo gallery in this news story. Thank you to the Office of Community-Engaged Leadership and Intercultural Student Affairs for ensuring App State was still able to hold this event, as well as ensuring we were able to hold our 37th Annual Dr. Martin Luther King Jr. Commemoration, which featured keynote speaker Bakari Sellers.
I am so pleased to announce that we will break ground on Phase I of the Innovation District this month! Please mark your calendars for March 25. The Innovation District will be located at the site of the former Broyhill Inn and Conference Center on Bodenheimer Drive and the edge of the neighboring Nature Preserve. The first building in this long-envisioned project will be the Conservatory for Biodiversity Education and Research, which will serve as a vital link between the campus and the regional community through education, research and outreach. This exciting, long-term project has been included in the university's master planning since 2016 — it will bring together expertise across disciplines and facilitate collaborations on campus and with the communities across the region. Numerous faculty and staff have worked to develop a vision for it, with input from students and alumni. We are currently reviewing multi-phased development concepts for a Zero-Carbon District, meaning the buildings in the Innovation District will be highly energy efficient and powered by carbon-free, renewable energy sources. This will not only lower the environmental impact of the buildings but also help make them more financially viable. We also asked the design firms submitting proposals to include faculty and staff housing into the Innovation District Master Plan, as one way to help address housing shortages that affect our ability to recruit and retain talented faculty and staff.
As UNC System leadership prepares to update and refresh the current System strategic plan, they are seeking input from each campus. You will soon receive a survey that provides an opportunity for you to review the current plan and provide feedback. Additionally, students, faculty and staff will be invited to participate in a virtual, campuswide Town Hall event on March 22. We will share additional details after Spring Break.
Powered by your contributions, App State's strategic planning process also continues. As Provost Norris shared in her remarks to faculty and staff at the annual Spring Faculty and Staff Meeting and as Chief Sustainability Officer Lee Ball shared in his recent progress report to campus, the University Planning and Priorities Council, a group of nearly 60, representing faculty and staff from every college and division, and including the heads of Faculty Senate, Staff Senate and Student Government, have been developing the plan that will guide us through the next five years. Listening sessions open to the entire campus were held last November, followed by meetings with constituent groups that included Faculty Senate, Staff Senate, the Student Government Association and Alumni Council. Feedback from these listening sessions is being incorporated into the draft of the plan now. It will again be shared with campus for feedback and the final version will be presented to the Board of Trustees for approval in June. You can view the draft in development here. I'd like to thank Lee for his leadership as the chair of the committee, and I extend my appreciation to everyone who has been working on this plan. I encourage you to continue participating as the plan is finalized in the coming months.
If you haven't yet seen it on the App State homepage, I hope you will read this story, which highlights seven alumni who are members of App State's National Pan-Hellenic Council fraternities and sororities — historically Black Greek-letter organizations that are foundational to App State's history. Many were notable student leaders, and as alumni they continue to open doors and create possibilities for the generations who follow them. We are proud to celebrate their contributions to App State, their communities and beyond.
When classes resume on March 14, Spring Commencement will be less than two months away. If you haven't already, please mark your calendars for Spring Commencement on May 6-7. Graduates will receive specific information from the Commencement planning team after Spring Break.
Finally, a reminder that beginning Monday, March 7, face coverings and COVID testing will be optional for all App State students and employees. We are certainly encouraged by the decline in new cases and positive tests, as well as our strong vaccination rates. As we have since fall of 2020, we will continue to utilize wastewater surveillance testing to detect the presence and extent of COVID in residence halls, and implement testing and containment measures. We also continue to emphasize the importance of the vaccination for the health of our overall community. I thank each of you for your care for our campus community and continued respect for one another. 
Whether you are taking a break from classes or remaining on campus next week, I hope everyone can find some time to recharge. The final weeks of the academic year hold much to come, and I look forward to celebrating our successes together.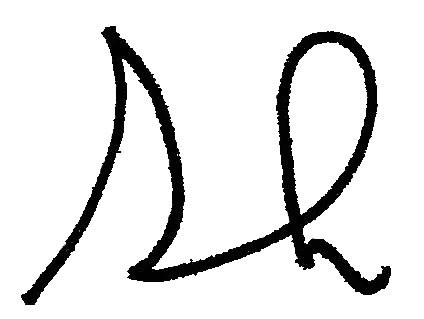 Sheri Everts, Chancellor