Last Updated on March 6, 2023 1:39 pm
Friday, March 3, 2023
During a special ceremony on Monday, Cierra Bell, a first-year student from Shannon, North Carolina, who serves as president of App State's Student American Indian Movement, and Dr. Seth Grooms, assistant professor of anthropology, represented an important partnership between App State and the Lumbee Tribe when they unfurled the Lumbee tribal flag in the International Hallway of App State's Plemmons Student Union.
The flags on display in the International Hallway represent the home countries and nations of students, faculty and staff who are currently at App State. They serve as a welcome to them and to inform the community about App State's diversity of representation. The Lumbee flag is now a permanent addition to this display.
The Lumbee Tribe is the largest American Indian tribe in the eastern United States and App State acknowledges the importance of its nearly 60,000 members, who live in North Carolina, to our state and our university community. Cierra and Seth, both members of the Lumbee Tribe, shared remarks at the event, which was attended by about 150 students, faculty, staff and representatives of the Lumbee Tribe. You can read more about the event here.
As covered by the Hickory Daily Record, on Tuesday evening, App State held an information session for prospective students interested in enrolling at the Hickory campus. These students and their families were able to tour the facility and learn about scholarships and financial aid, courses that will be available at the campus this fall and what it means to be a part of the Mountaineer community. We also held an information session for high school guidance counselors in the area this week, with another for community college counselors this morning. Feedback from these sessions has been enthusiastic, with terrific engagement by those who have attended.
Next Friday, March 10, I will convene App State's Hickory Campus Advisory Council, at which time we will provide an update on the educational opportunities and student services that will be available to Hickory students this fall, as well as the progress of the building's upgrades and the construction timeline to ready the building for classes to begin in August. This group of business, education, government and civic leaders from Hickory and the surrounding area has been invaluable in the planning process for App State's Hickory campus.
The Hickory community has been incredibly welcoming and supportive as we have built and grown our presence in the area. With the finish line for this initial phase of our new campus in sight, I look forward to meeting with the Hickory Campus Advisory Council to share these updates and continue our momentum.
I am always pleased and proud when the successes of Mountaineers are recognized on a national stage. Meredith Lindsey Draughn, a 2015 graduate of the Reich College of Education's Master of Arts in professional school counseling program, was recently named the 2023 National School Counselor of the Year by the American School Counselor Association. She is the first counselor from North Carolina to receive this national recognition and we extend our congratulations to her!
With Spring Break only a week away, students, faculty and staff are diligently working toward the midpoint of the semester, while also enjoying some mild weather and a few early spring flowers. I wish everyone a productive and successful midterm season.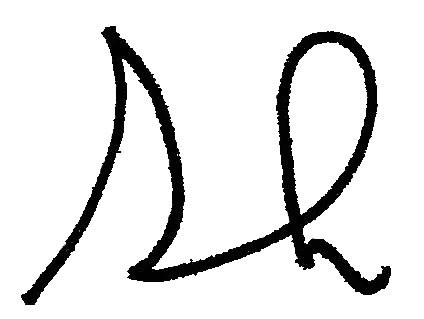 Sheri Everts
Chancellor