Last Updated on March 18, 2022 2:13 pm
Friday, March 18, 2022
Students and faculty returned from Spring Break to an even more beautified campus, thanks to our Facilities Operations teams  — in particular, Landscape Services. This team has helped our campus earn and maintain the "Tree Campus USA" and "Bee Campus USA" status, and we appreciate their work and their commitment to sustainable practices, including turf management, arboriculture and the use of native plants and pollinator gardens, which contribute to the beauty and resilience of our campus landscape.
On Thursday, students, faculty, staff, business leaders and community members came together for the Walker College of Business' 63rd Boyles Distinguished Lecture. The featured keynote speaker was Pamela Mars Wright, who shared insights about successful business strategies and lessons she has learned from being in a multi-generational family business. Pam is former chair and director of the Mars Inc. board of directors, which governs the $40 billion business owned by the Mars family. She was also a director on the Board of Banfield, a network of veterinary hospitals that are part of Mars' Petcare. 
Pam spent yesterday morning with the Women of Walker, a group of female student leaders in the Walker College of Business, engaging in conversation and sharing her breadth of knowledge in navigating many aspects of the business world. During the day's events, Woman of Walker and senior marketing major Isabella Riley also had the opportunity to address university and community leaders. Isabella described the many ways in which her Appalachian Experience has set her up for success, and — as we hear from so many of our students — how our dedicated faculty and staff have gone above and beyond to help her along the way.
As Pam became more engaged with App State through her husband, alumnus and Trustee Mark Ricks, she worked with the university to develop an innovative partnership between Banfield and App State. Last year, I announced a multimillion-dollar sponsored contract with Banfield to support the development of a four-year, App State Online degree program for licensed veterinary technicians, which will combine Bachelor of Science credentials with veterinary technician licensure. It is the first of its kind and will help meet shortages for skilled veterinary professionals in the rural areas of our region and beyond. We are thrilled to welcome the program's first class this fall! App State has benefited greatly from the generosity of both Pam and Mark, and we are so fortunate to have had Pam on campus yesterday, sharing her time and expertise with our students. 
Earlier this week, I shared a message with you about ways to participate in the UNC System's ongoing strategic planning process. The System will host a virtual town hall on Tuesday at 11 a.m., to allow for public comment. Please join us to learn more and/or share your ideas and input.
The current UNC System Strategic Plan established the measurement of key success metrics, including faculty and staff engagement. As a part of this plan, each institution in the UNC System participates in a Systemwide Employee Engagement Survey three times over a five-year period. Surveys were implemented in 2018 and 2020, and faculty and staff will receive the third survey later this month, in order to gather input from faculty and staff about workplace engagement. The Office of Human Resources will share additional information soon.
Yesterday, each of you received an invitation to attend the groundbreaking for the first building of the Innovation District — the Conservatory for Biodiversity Education and Research — which will serve as a vital link between the campus and the regional community through education, research and outreach. This is a long-held goal made possible with a biennial budget allocation of $54 million in non-recurring funds in the current fiscal year to begin work on App State's Innovation District project. I hope you will be able to join us at 1 p.m. next Friday, March 25, at the top of Bodenheimer Drive. You can learn more about the Innovation District on this dedicated webpage.
Yesterday's COVID update from Governor Cooper and NC Department of Health and Human Services Secretary Kody Kinsley shared the next phase of the state's pandemic response, which focuses on moving from crisis response to disease management, utilizing important tools, including the widely available COVID vaccines, treatment options, testing and personal protective equipment. We remain attentive to our campus data, as well as state and national trends and public health guidance. Last week, as expected, the CDC downgraded Watauga County's COVID-19 Community Level to "Medium." Associated guidance from the federal, state and local levels is now fully aligned: People may choose to mask at any time, and those with symptoms, a positive test or exposure to someone with COVID-19 should wear a face covering. Face coverings are still required on public transportation and in health care settings, so please remember to keep one with you to use as needed. Vaccines continue to be the most important and effective tool we have to mitigate serious risk, and we continue to offer vaccines, testing and face coverings free of charge to students, faculty and staff.
Congratulations are in order for App State musicology professor Dr. Reeves Shulstad, one of 17 outstanding University of North Carolina System faculty members to receive the 2022 Awards for Excellence in Teaching from the UNC System Board of Governors. Established by the board in 1993 to highlight the importance of teaching, the award recognizes the extraordinary contributions of faculty members Systemwide. Please look for media coverage of this award in the coming days.
The second half of the spring semester is underway, as the accomplishments of our students, faculty and staff continue to support our reputation as the premier public undergraduate institution in the Southeast.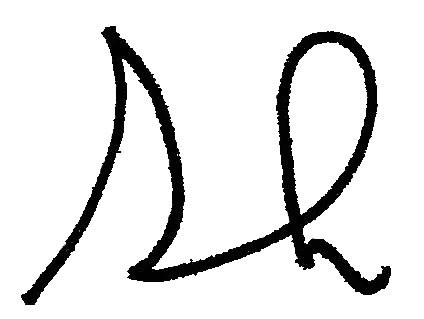 Sheri Everts, Chancellor