Last Updated on July 22, 2022 2:06 pm
Friday, July 22, 2022
On Wednesday, the UNC Board of Governors approved our new mission statement, which was approved by the Board of Trustees in June. The new mission statement was created as part of the university's new five-year strategic plan, which was developed through a comprehensive, transparent and collective effort led by our University Planning and Priorities Council. I look forward to advancing App State under this new, thoughtful mission — one recognizing the university as a long-established public institution that honors our founding commitment to educational access and excellence and our rural mountain heritage through teaching, research and service. 
The Board of Governors also approved the next steps in the development of App State's Innovation District. The project's first phase of development will include:
The district's first academic building, the Conservatory for Biodiversity Education and Research, which will include cross-disciplinary collaboration and encourage K–12 partnerships, and will be funded by a $54 million allocation in the 2021–22 state budget;


The development of faculty and staff housing units, which will help meet App State employees' housing needs amid housing scarcity and cost inflation in the area, and which will be funded through a public-private partnership, with no capital outlay by the university; and


A zero-carbon district energy system that will begin to transition campus away from steam power, and which will also be funded through a public-private partership. App State has a long-established reputation as a leader in the renewable energy space, and the university continues exploring renewable energy options that will establish a national example for sustainable energy solutions. 
These important advancements build on the university's founding mission of providing access to higher education and its nearly 125-year history of collaborating with communities throughout the region to innovate and build resilience.
On Tuesday, my leadership team and I met with members of the App State @ Hickory Campus Advisory Council — comprising business, education, government and civic leaders from Hickory and the surrounding area — to discuss the area's needs and how we can meet them with academic offerings. It was an engaging discussion covered by media from Hickory and Charlotte, to Orlando and Boston. We look forward to continuing this process with academic leaders and prospective students as we look to welcoming students to the Hickory Campus in fall 2023.
Congratulations are in order for Team Sunergy, which secured a second-place finish in the 2022 American Solar Challenge and earned the competition's esteemed Electrical Design Award. During the seven-day road race, this team of students traveled more than 1,400 miles from Independence, Missouri, to Twin Falls, Idaho, in the multi-occupant vehicle they designed and built for the competition. Since 2016, the team has earned top three wins in either the American Solar Challenge or its companion competition, the Formula Sun Grand Prix. Through their continued participation — and wins — in these international competitions, Team Sunergy students are serving as examples of App State's established status as a sustainability ambassador for our state, the country, and the world.
This summer, we are continuing our Department Chair Summer Institute — a three-week program we began last summer, which offers opportunities for academic department chairs to engage with one another, as well as with members of my leadership team, for in-depth discussions about topics ranging from funding for the university, to enrollment goals, to diversity and inclusion strategies, and much more. The discussions have been rich and collaborative. I joined them to share the university's process for implementing the App State allocations included in the 2022–23 state budget bill — including the 3.5% raise that all full-time faculty and staff will receive, retroactive to July 1, 2022, as well as sustained funding support for enrollment growth and $9 million to ready the App State Hickory Campus for students in fall 2023. Yesterday, we toured our newest residence hall — New River Hall — which will open to students in time for the fall semester. I thank Provost Norris and her leadership team, in particular Vice Provost of Faculty Policies and Development Neva Specht and Dr. Susan Colby, Interim Executive Director for the Center for Excellence in Teaching and Learning for Student Success, for presenting this important professional development opportunity for the academic department chairs, and I thank the chairs for their commitment to excellence and their steadfast support of App State students and faculty.
As the UNC System marks 50 years since state legislation was passed creating the consolidated, 16-university System, we were pleased to celebrate the class of 1972 during our Alumni Weekend festivities. I enjoyed spending time with members of the class who graduated the year we joined the UNC System, and looking back at some key moments from that year. App State has grown into a major university, and while much has changed, much has stayed the same.
In 1972, App State Chancellor Herbert Wey reported to the Board of Trustees that the university's enrollment was continuing to grow to support the needs of the area, and reported just under 8,000 students. As our enrollment has grown to more than 20,000, many of our students are online and adult learners. We have grown our underrepresented population to 18%, and nearly one-third of our students are first-generation college students.


In 1972, App State was expanding its partnerships with surrounding communities and two-year colleges to meet the needs of the region. Today, we provide a seamless pathway for students enrolled at nine partner community colleges to complete their degrees at App State, through the Aspire Appalachian program.

In 1972, App State was also expanding its academic programs to meet future labor and industry demands. In a few weeks, we will welcome the first class of our new Bachelor of Science in veterinary technology program, and in 2024, we will begin our new Master of Science in occupational therapy program. Both of these programs will help meet critical labor shortages and continue App State's contributions to our state's economic well-being.
As we continue responding to the needs of the state and region, firmly rooted by our founding commitment to educational access and excellence, we are excited for the possibilities ahead.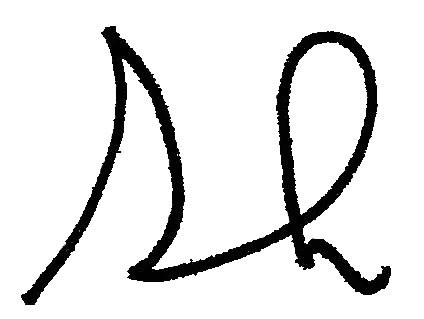 Sheri Everts, Chancellor