Last Updated on February 19, 2022 5:11 pm
Friday, February 18, 2022
Yesterday, Gov. Cooper and North Carolina Department of Health and Human Services Secretary Kody Kinsley announced that, statewide, COVID cases continue to decrease, lowering the risk of infection and improving hospital capacity. They further announced that new guidance will be in effect beginning March 7 that relaxes recommendations and requirements for face coverings, while continuing to emphasize the importance of the COVID vaccine in preventing severe illness and death from COVID. Additionally, yesterday, the state legislature passed a bill to make face coverings optional in public schools. While they didn't specifically address higher education settings, my COVID Council and I are reviewing the recommendations, guidance and information we have now, and are in consultation with local public health officials and the UNC System. We will provide an update to campus soon regarding how new state and local guidance will affect our campus.
Locally, we are seeing steady declines in new COVID cases, and on campus, our COVID data continue to trend in the right direction. We expect Monday's COVID data dashboard update to show a continued decrease in positivity rates of COVID tests administered on campus, and the number of new positive cases to decrease. We will continue to offer free, walk-in COVID testing on campus every Tuesday, Wednesday and Thursday through the remainder of the semester, including during Spring Break. All three boosters are available by appointment, and $50 Amazon gift cards are still available for students, faculty and staff who get vaccines and boosters at Student Health.
This week, we hosted Dr. Kevin McDonald and other leaders from the University of Virginia as diversity, equity and inclusion practitioners-in-residence. They led workshops with the Chancellor's Cabinet, department chairs and associate deans, staff from the offices of Human Resources, Admissions, Student Affairs and University Communications, as well as other university staff. More than 200 participants joined discussions covering diversity, equity and inclusion in executive leadership; engaging and communicating around student advocacy; recruitment; inclusive faculty hiring; and equity-focused leadership. Thank you to Interim Chief Diversity Officer Jamie Parson for ensuring these discussion and professional development opportunities were available for our faculty, staff and students.
Also this week, Provost Norris and Director of Human Resources Mark Bachmeier met with members of the Faculty Senate Budget Committee. They discussed faculty compensation, including the overall process — as well as the process for this fiscal year — for annual raises and for allocating merit, labor market and internal equity salary increases for faculty and other employees who are exempt from the State Human Resources Act. We are so pleased that our recent budget — the best in university history — included across-the-board salary increases for all university employees, making it possible for us to once again address employee salaries after nearly three years without the authority or budget to do so.
Robust support for our academic enterprise also comes in the form of private support. Last week, I shared that, so far this fiscal year, the university has raised $15.7 million in private support for academic and cultural programs. A recent gift of $2 million from the C.D. Spangler Foundation has established the first named professorship in App State's Reich College of Education. We are so appreciative of the Spangler Foundation and Anna Spangler Nelson — the foundation's director and a UNC System Board of Governors member — for this far-reaching investment in children and in educators. A national search will be conducted to fill App State's position with an individual to teach in the College of Education's teacher preparation programs, conduct research in early literacy to advance the field, and establish a strong presence for the college in the state and nation as a leader in reading instruction. 
We are busily preparing to welcome students to our Hickory Campus with a target of fall 2023, and there is much planning work underway. I have been meeting with state and local government officials to ensure we are envisioning the best academic support to meet the needs of the region. More than 14 million people live and work within a three-hour drive of Hickory, and we have much to offer, in partnership with the City of Hickory; Catawba, Caldwell, Burke and Alexander counties; and the other education leaders in the area. Provost Norris provided additional details about the planning and preparation process in her remarks to faculty and staff at the annual Spring Faculty and Staff Meeting.
A quick update on the candidate searches for the Vice Chancellor of Business Affairs and Chief Diversity Officer positions: These searches are progressing, and we expect to schedule on-campus candidate interviews later this spring.
With hopeful news about the diminishing severity of COVID locally and statewide, and robust plans underway to continue advancing our mission of teaching, research and service, it is indeed an auspicious time at App State.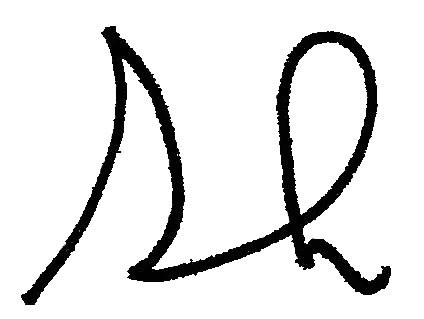 Sheri Everts, Chancellor