Last Updated on December 4, 2022 11:02 am
Friday, December 2, 2022
The last day of classes for the semester is Tuesday. Students, faculty and staff are busily working to complete assignments, preparing for final exams and readying for Commencement ceremonies on Dec. 16.
On Tuesday, we held a holiday celebration for faculty and staff. The beautiful Grandview Ballroom was filled with nearly 400 employees who were catching up, sharing stories, networking, laughing and getting some business done over a glass of wine, live music and excellent food, including a s'mores-making station, and a silent auction to benefit scholarships for App State staff and their dependents. This was the largest attendance ever for our holiday party. The room was full of energy from passionate and engaged employees who are excited about their work, and it was invigorating!
Yesterday, App State's Foundation Board met on our Boone campus to discuss the successes of 2022 and the many ways we can continue to generate private funds in support of our students and our academic mission.
Scholarship support remains a top fundraising priority. It is critical to our remaining competitive in the higher education landscape and to fulfilling our mission of increasing access to education for the people of North Carolina. Nearly 70% of App State students rely on some form of financial assistance to pay for college. The global pandemic amplified the need for financial support for students from rural areas, those who are first-generation college students and students from underrepresented populations, in particular. In the last fiscal year, we raised more than $36 million in support of our students, and nearly 40% of our students received scholarship support.
Today, I hosted App State's Board of Trustees at our App State @ Hickory Campus. During my report to the Board, I highlighted faculty, staff and student accomplishments, provided a capital projects update and reported on progress toward opening the Hickory Campus to students in fall 2023. I also reported on our plans to ensure more than 300 additional beds for new first-year and transfer students who wish to live on the Boone campus in fall 2023.
App State is ready to help meet a need for educational attainment in the Hickory area with a high-quality, affordable degree from the premier public undergraduate educational institution in the Southeast.
Partnerships with the City of Hickory and other local government, education, civic and business leaders in the area have allowed us to hold listening sessions with many constituency groups representing Hickory and the surrounding areas. Through these, and the meetings of the App State @ Hickory Advisory Council, which has representation from key leaders in the Hickory area, we have learned much about what the area needs and expects from its state university.
High school students who want to get a four-year degree at App State will be able to do so at the Hickory Campus without paying room and board expenses.
Students with associate degrees who want to earn a degree in business will be able to do so at the Hickory Campus.
Adult learners who have started a degree but had to "stop out" of college before completing their degree will be able to take the classes they need in Hickory to graduate from App State.
I invite you to read my full remarks to the Board here.
Our progress in the last year has been accomplished by our combined hard work and dedication, bolstered by the best biennial budget and the best fundraising year in university history.
I am proud to champion our shared goals and accomplishments.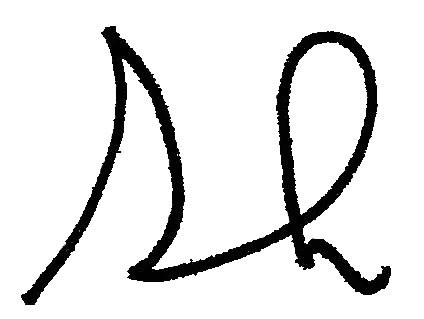 Sheri Everts, Chancellor
Clockwise from top: App State's Board of Trustees meets for the first time at the Hickory Campus; Trustees and members of the App State @ Hickory Advisory Council enjoy a reception in their honor; Board Vice Chair Mark Ricks and Secretary Tommy Sofield sign App State's College GameDay banner; App State employees enjoy a holiday reception hosted by Chancellor Sheri Everts. Photos by Chase Reynolds