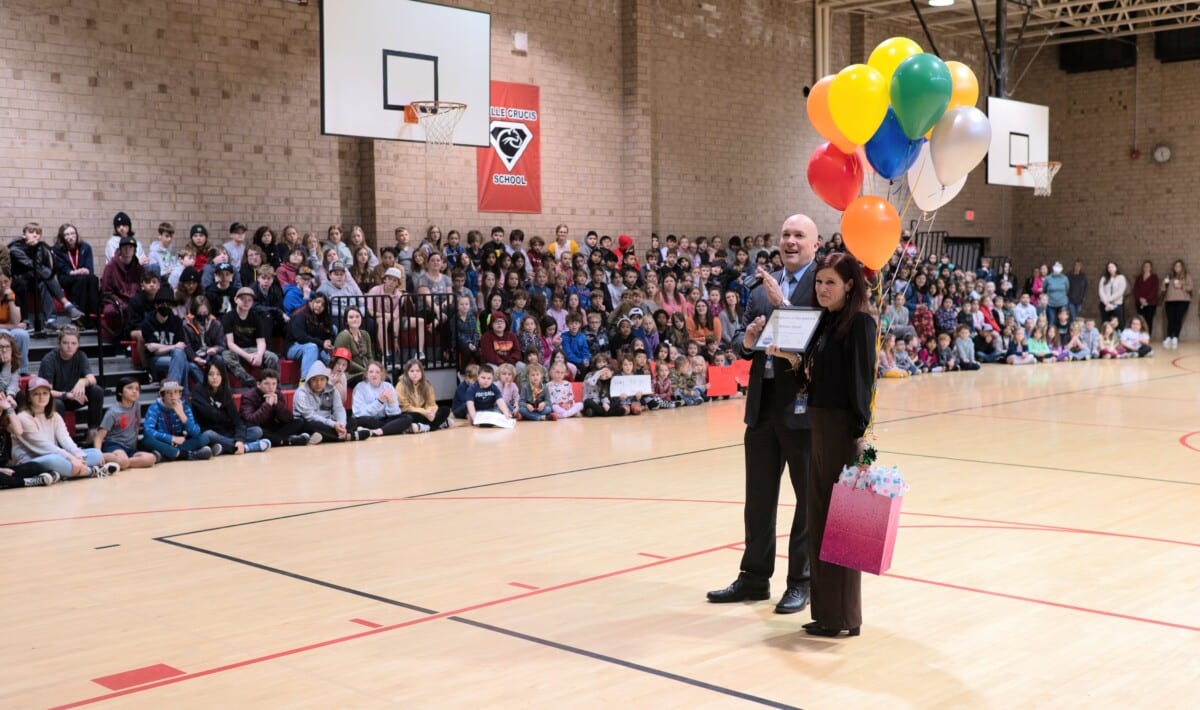 Last Updated on February 20, 2023 2:42 pm
BOONE — Valle Crucis School Principal Dr. Bonnie Smith has been named Watauga County Schools 2023-24 Principal of the Year. Smith was presented the award by a group of family, peers and Watauga County Schools staff in a surprise visit to her school February 20.
Smith said she was honored to have been recognized by Watauga County's other school principals across the district with the award.
"I am so honored to be named Principal of the Year," Smith said. "This is about so much more than just a principal, it's about this school, and my colleagues and teachers. I am so proud to be in the Valle, and I'm proud to be your principal."
Smith was named the Principal of Valle Crucis School in August, 2019. Before coming to Watauga County, she worked as the assistant principal at Shelby Intermediate School and Springmore Elementary School in Cleveland County. She also worked as the Freshman Academy Director at Burns High School and as a PE teacher at Crest Middle School.
Smith received her Bachelors and Masters degrees in Physical Education and School Administration from Western Carolina University. She received her Doctorate in Educational Leadership from Gardner-Webb.
Superintendent Dr. Scott Elliott, who presented the award at a surprise school assembly along with Smith's family and members of the Watauga County Schools Central Services team, said Smith was a solid, capable leader who'd been vital to the success of Valle Crucis School.
"It is always such a privilege to be honored by your peers and chosen by them for recognition. I think that's especially true here in Watauga County where we have a truly exceptional group of principals in our schools," Elliott said. "This remarkable group of leaders hold themselves and their peers to the highest standards. Dr. Smith's leadership here at Valle Crucis has been so important to this school and to the process of getting a new school built here in the Valle."
With her award, Smith will now be in the running to receive the regional Northwest North Carolina Principal of the Year Award.
Watauga County Schools Superintendent Scott Elliott presents Valle Crucis Principal Bonnie Smith with the 2023-24 Principal of the Year Award.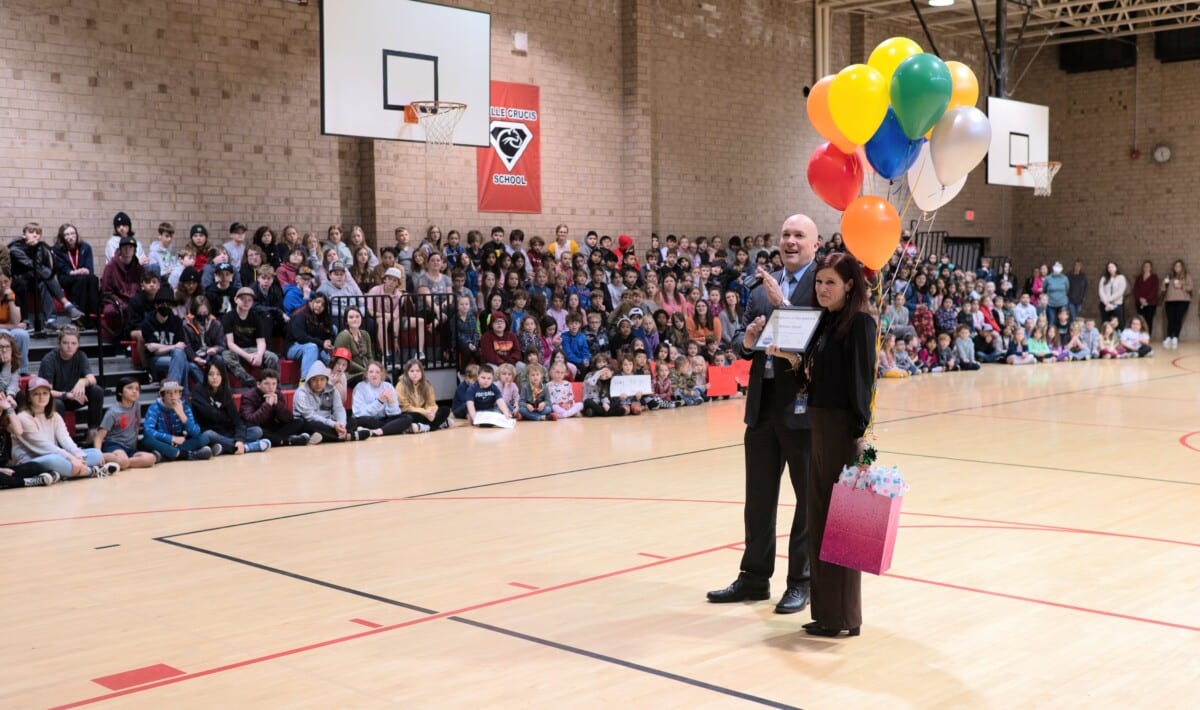 Smith holds her award alongside Superintendent Elliott, Assistant Superintendent Stephen Martin and Board of Education Chairman Dr. Gary Childers.