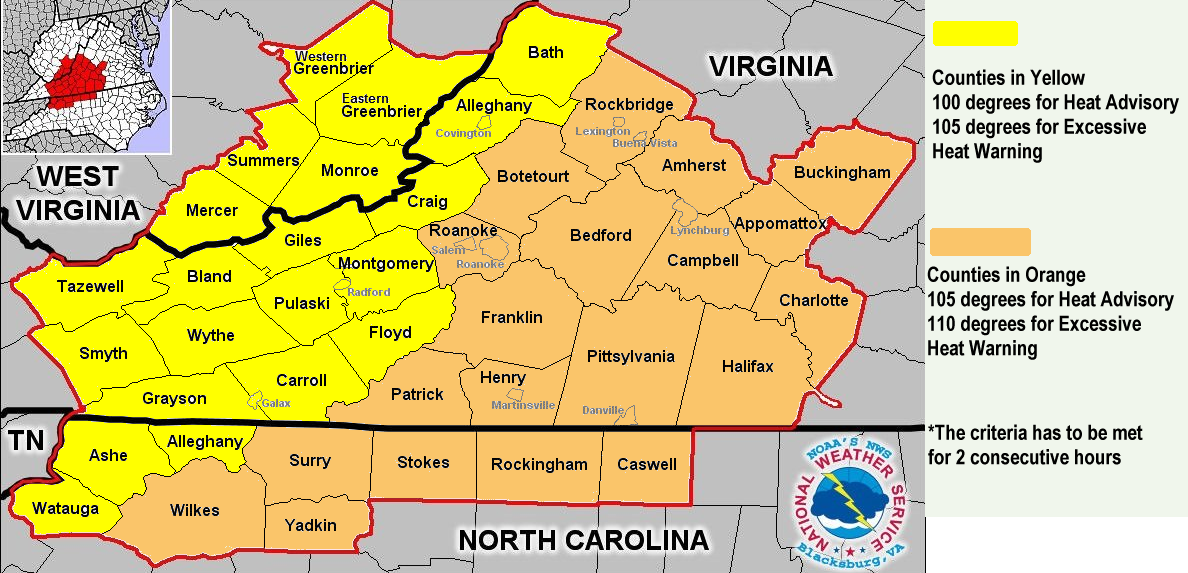 Last Updated on April 22, 2023 9:12 am
The National Weather Service in Blacksburg will be lowering the criteria needed for heat advisories and excessive heat warnings for our mountain counties this summer.
The heat advisory will be lowered from 105 to 100 degrees and from 110 to 105 degrees for excessive heat warnings.
More people in the United States are killed by heat annually than any other weather hazard.
Research shows locally emergency room visits due to heat related illnesses are occurring below the former heat advisory and warning criteria. This research combined with input from health officials and Emergency Management led to this change.
Here's a list of the counties/cities that will have the changes:
VA: Alleghany, Bath, Bland, Carroll, Craig, Floyd, Giles, Grayson, Montgomery, Pulaski, Smyth, Tazewell, Wythe
NC: Alleghany, Ashe, Watauga
WV: Greenbrier, Mercer, Monroe, and Summers.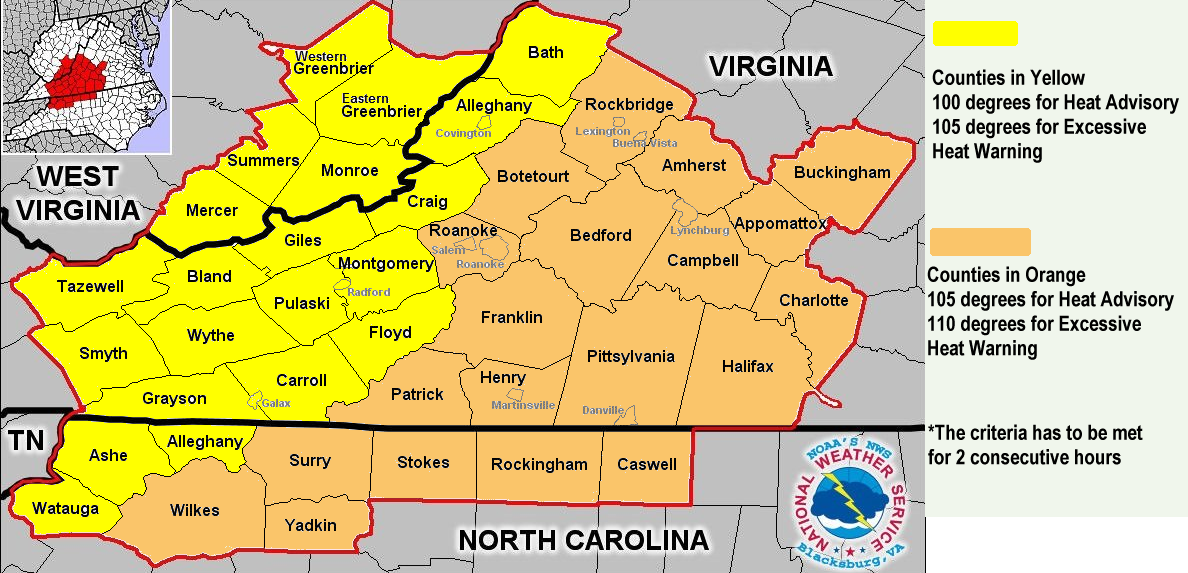 HERE ARE SOME SAFETY TIPS TO BEST COPE WITH THE DANGERS OF HEAT:
Take Action, Be Prepared
• Slow down and reduce strenuous activities
• Wear lightweight, light-colored clothing to reflect heat and sunlight
• Drink plenty of water, non-alcoholic and decaffeinated fluids.
• During excessive heat periods, spend more time in air-conditioned places if available.
• If you must be outside, try to lessen your exposure by seeking shade frequently and limiting your
activities to the early morning or late evening.
• NEVER leave children, disabled adults, or pets in parked vehicles. "Beat the heat, check the back
seat!"