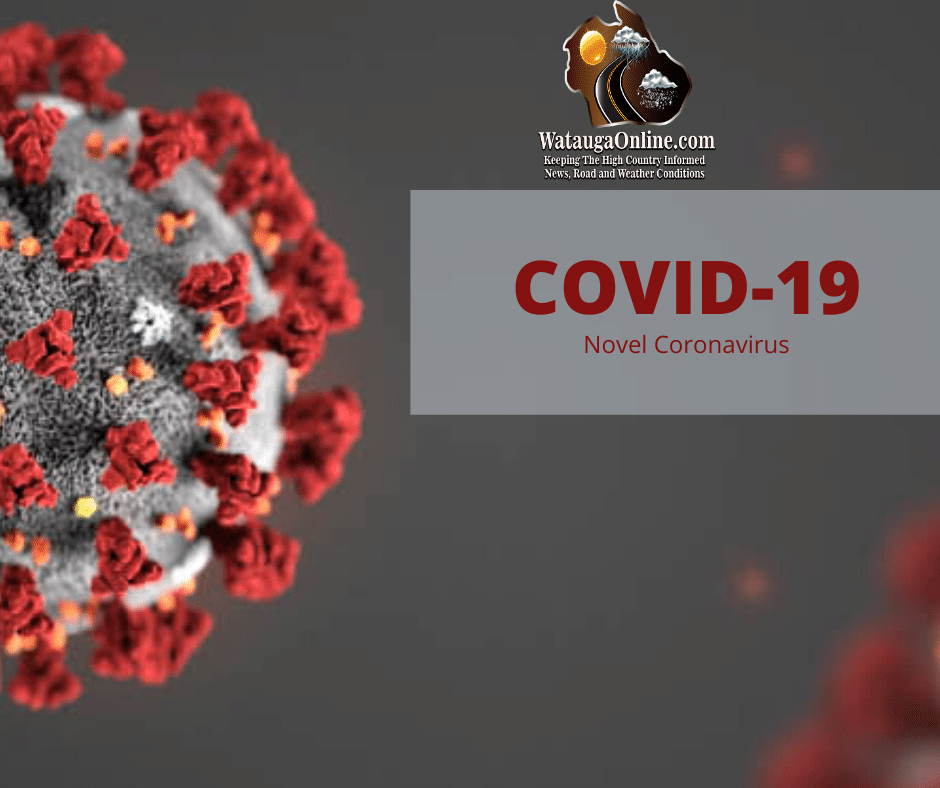 Last Updated on May 20, 2020 6:09 pm
As information and news continue to unfold regarding Coronavirus (COVID-19), literally by the minute, here's the latest local information. Updates will be made as necessary. Each link will open in a new window or tab.
Governor Roy Cooper announces plans to move into Phase 2 opening of the state. View his press conference here.
As Key Indicators Remain Stable, North Carolina Moves to Safer At Home Phase 2. Learn more at this link.
Watauga Commissioners COVID-19 Phase 2 Plan approved. Learn more here.
Watauga Parks & Rec announces cancellation of 2020 day camps and youth leagues. To learn more click here.
Second COVID-19 death in Wilkes County, Confirmed cases in Wilkesboro day care center. Learn more here.
NCDHHS Launches Interactive COVID-19 Dashboard. Learn more here.
Wednesday May 20 Watauga, Alleghany & Ashe COVID-19 Testing & Cases Data can be viewed at this link.