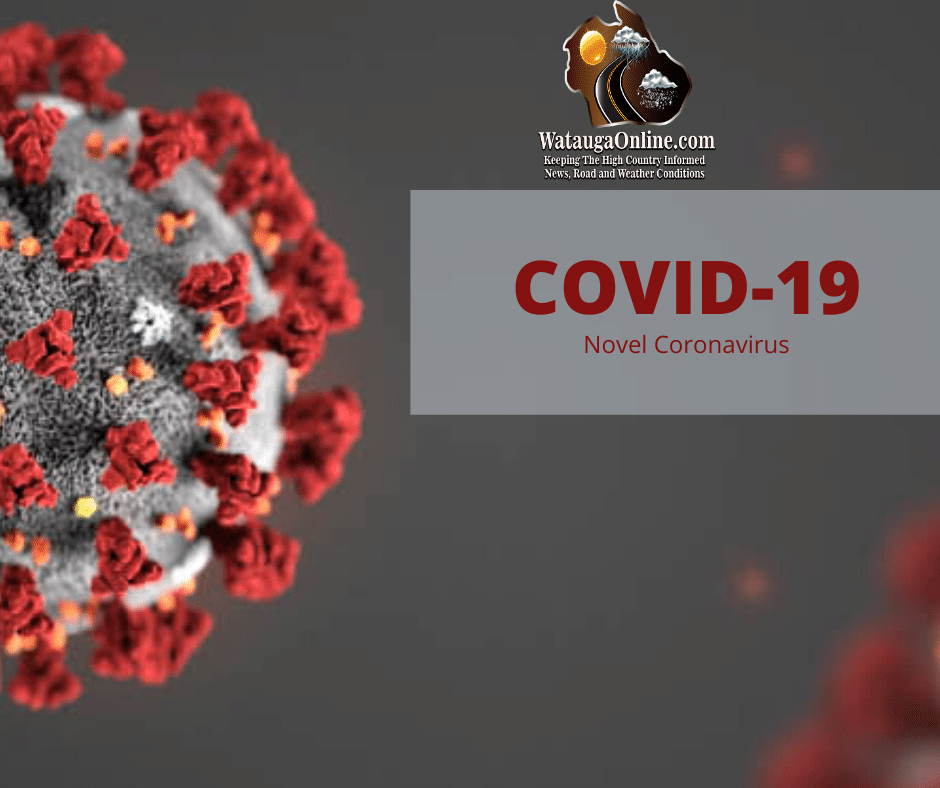 Last Updated on February 12, 2022 7:05 pm
As information and news continue to unfold regarding Coronavirus (COVID-19), literally by the minute, here's the latest local information. Updates will be made as necessary. Each link will open in a new window or tab.
Property Owners Traveling to Watauga County to Self-Quarantine Upon Arrival. More information at this link.
Sheriff Len Hagaman addresses how the Governor's Stay At Home Order, which you can read more about at this link, will be enforced. To see the Sheriff's full reply visit this link.
Governor Roy Cooper announced that the first payments for the unemployment claims related to coronavirus will begin going out this week. For more information visit this link.
Today's COVID-19 test numbers for Alleghany, Ashe & Watauga. Today's numbers can be found at this link.
---
1,307 – Latest confirmed COVID-19 cases in North Carolina
6 – Statewide Deaths
20,864 – Completed Test
137 – Currently Hospitalized
Above data provided by the North Carolina Department of Health and Human Services and up-to-date as of 11:00 am Monday.
---
Information provided by the John Hopkins Coronavirus Resource Center. Data up-to-date as of 12:28 pm Monday.
1,213 – Number of confirmed cases for North Carolina
144,146 – Confirmed cases in the United States
2,575 deaths
776 deaths in New York leads the nation currently
---
Watauga Center of Daymark Recovery Services is Open, Telehealth Options Available. More information at this link.
National Forests in North Carolina temporarily suspends all volunteer activities until May 15. More information at this link.
Items you may have missed over the weekend:
Playgrounds, Courts and Picnic Shelters in Watauga County to Close until Further Notice. More information at this link.
COVID-19 Update from Appalachian State University – week of March 23-28. Visit this link for more information.
Samaritan's Purse Deploys Emergency Field Hospital to New York City. More information at this link.
Confirmed case of COVID-19 in an Appalachian State University student. Click here to read more.