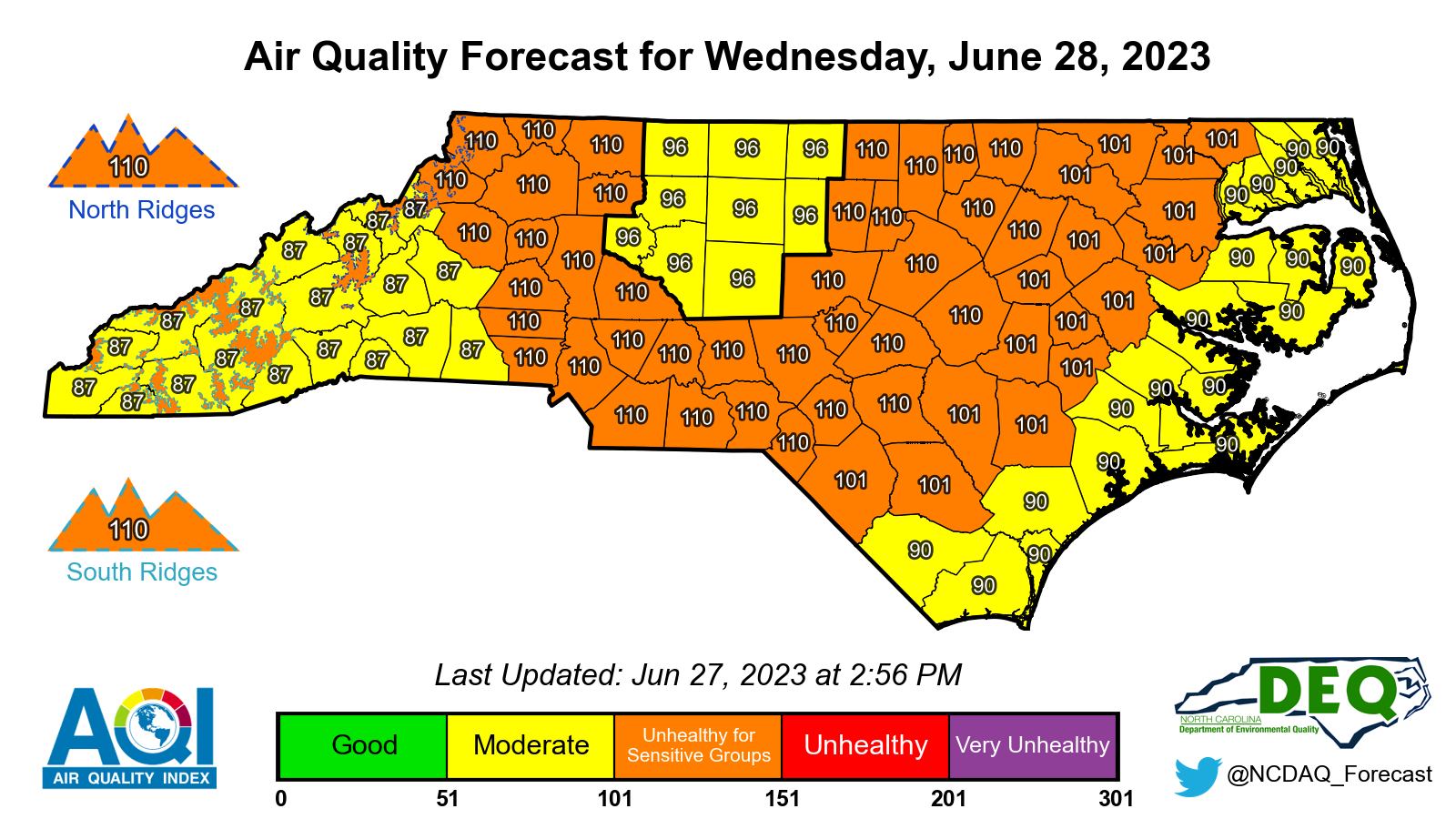 Last Updated on June 27, 2023 3:58 pm
A Code ORANGE Air Quality Action Day for PM2.5 is being issued for midnight tonight thru midnight tomorrow for much of interior NC, as well as for Ozone for the Charlotte metro area.
Current smoke model guidance shows a plume of near-surface smoke entering the state from the north and drifting southward throughout the day on Wednesday. Back trajectories for both surface and upper levels show our source airmass will be coming from the IN/OH/KY region where that smoke plume is currently located, and fine particulate values are elevated in that region.
Given the anticipated smoke-laden air and favorable conditions for ozone formation (i.e., sunshine, light winds), we expect Code Orange ozone values in and around the Charlotte area as well.
This is a very dynamic situation, so please check back in the morning for any updates and fine-tuning of the air quality forecast. For more: https://t.co/vk2we0HIMB