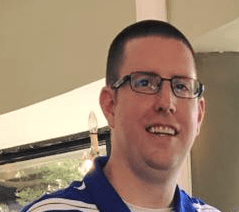 Last Updated on April 19, 2021 10:38 am
The position of Clerk of Superior Court for Watauga County will be filled by a current member of that department.
Charles Haynes has been appointed to fill that position, by the Honorable Gary M. Gavenus, beginning June 1, 2021, according to Dianne Cornett Deal the current Clerk of Court. Deal announced her retirement from that position effective May 31, 2021.
Haynes has worked in the Clerk's office for 8 years and has experience both as a deputy clerk and as an assistant clerk, according to Deal.  
Mr. Haynes will be sworn in prior to the opening of the office on June 1, 2021 and will hold the office until the next scheduled election.