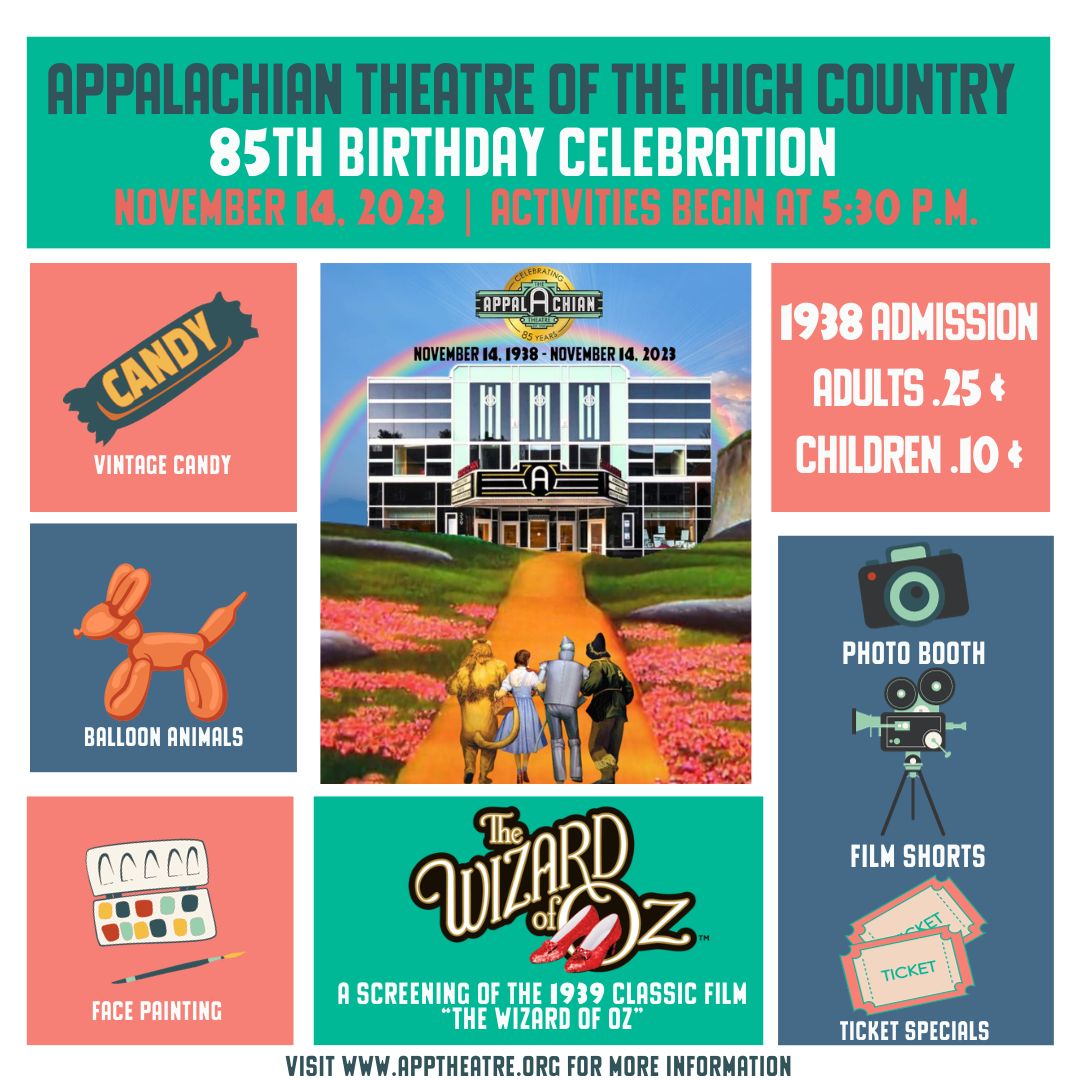 Last Updated on October 25, 2023 11:35 am
BOONE, NC – The Appalachian Theatre is returning to 1938 for its 85th Birthday. Patrons can join in the celebration and enjoy a classic film at opening day admission prices, .25 cents for adults and .10 cents for children.
This year's event takes place on Tuesday, November 14. Festivities begin at 5:30 p.m. when guests can use their change to purchase tickets at the historic box office located at 559 King Street. The Theater's lobby will feature entertainment such as Twist the Balloon Man, face painting artists from Fake-a-Face, a photo booth, vintage themed candies and a heavy dose of nostalgia.
Between 5:30 and 7:00 p.m. visitors may stroll inside the auditorium to enjoy newsreels and film shorts until showtime, which begins at 7:00 p.m. featuring the 1939 classic film, "The Wizard of Oz."
The lobby box office will be open starting at 5:00 p.m. providing exclusive birthday ticket specials for a selection of upcoming AppTheatre LIVE! shows.
Former Appalachian Theatre board members, employees and staff who worked at the theatre anytime during its history are encouraged to attend, share memories and receive a special recognition preceding the film showing.
No advance reservations are required for this event and guests may drop-in and enjoy as much of the event as they wish.
For more information, visit apptheatre.org or call 828.865.3000.