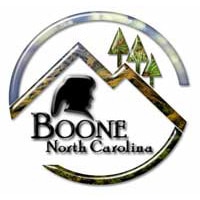 Last Updated on June 10, 2022 6:00 pm
Friday June 10, 2022 5:00pm – Editor's Note – The Watauga County Board of Commissioners has in response to Town of Boone's Press Release issued a statement late Friday afternoon. That statement can be viewed at this link.
---
Wednesday June 8, 2022 – Editor's Note – The following is a statement from the Boone Town Council. At the end of the statement is a copy of House Bill 193 Edition 4 as found on the North Carolina General Assembly website.
---
The Boone Town Council issued the following statement at the end of its regular monthly meeting
held on June 8, 2022 in response to a "local law," House Bill 193, recently offered in the
General Assembly at the initiative of Watauga County:
"We as a Town Council have discussed in closed session a local law introduced in the General
Assembly at the initiative of the Watauga County Board of Commissioners relating to a parking
garage that the County is planning for downtown Boone. This local law, if passed, would
exempt the County's proposed parking garage from Boone's Unified Development Ordinance,
including the downtown historic district standards.

As a Council, we feel blindsided and extremely disappointed with this action by Watauga
County. This Council has tried hard to improve relations with the County and to work together
with the County. Most recently, the Town and the County reached an amicable settlement of a
lawsuit over water service; we worked together to move the County's new 911 call center
forward, and we combined our 911 communication operations. This Council would have been
happy to talk to the County about its parking garage project, and to do what the Town reasonably
could to facilitate it. Yet, the County did not even approach the Town to seek cooperation.
The Town still stands ready to facilitate proper consideration of the parking garage project as
quickly as local regulations allow. But the standards that apply to every resident and business in
this town, and to the Town itself, should apply equally to the County.

This proposed local law, House bill 193, sets a dangerous precedent both for us as a town and for
municipalities across the state. Watauga County should be subject to the same standards that
apply to all other property owners. We urge the County to rescind this bill and reach out to us.
We stand ready to work together."
---