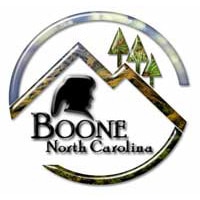 Last Updated on June 16, 2023 9:41 am
During the June 14, 2023 Boone Town Council meeting, the Boone Town Council passed the
resolution to support access to voter IDs. In the proclamation, the Boone Town Council asked
both Caldwell Community College and Technical Institute- Watauga Campus and Appalachian
State University to apply to have their IDs qualify as voter IDs with the inclusion of an
expiration date.
On May 30th, the North Carolina's State Board of Elections stated in a press release on May
30th, "We strongly encourage all eligible educational institutions and government employers to
apply for their IDs to be approved for voting. Getting their IDs approved will help ensure their
students and employees are best equipped to participate in our state's elections."- North
Carolina's State of Board of Elections.
The Boone Town Council asked in the resolution that both campuses apply by June 28th to have
their IDs approved for use as voter IDs. The criteria for IDs to be used as voter IDs is as follows:
the inclusion of an expiration date on issued ID cards, as well as communication that respective
ID card offices are willing to issue IDs for their use in elections.
Separate applications must be completed for both students and employees to have their
respective IDs eligible for use as voter identification cards. More information on this process,
and eligible voter IDs, can be found at the North Carolina's State Board of Elections website.