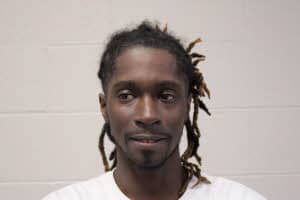 Last Updated on October 26, 2022 2:00 pm
On Thursday, October 20, 2022, Boone Police investigated an incident that resulted in an arrest of a local resident involving several serious crimes.
The victim reported the suspect, identified as Cosean Patrick Patterson (DOB 7/17/1993) of Boone, physically assaulted her. After the investigation, arrest warrants were issued for the following offenses: First Degree Kidnapping, Assault by Strangulation, Assault on a Female, Communicating Threats, Interfering with Emergency Communication, and Unauthorized Use of a Motor Vehicle.
Boone Police arrested Patterson in the area of Summer Drive in Boone. Patterson was taken before a Watauga County Magistrate where he received a $100,000.00 secured bond. Patterson is next scheduled to appear in court on November 21, 2022.