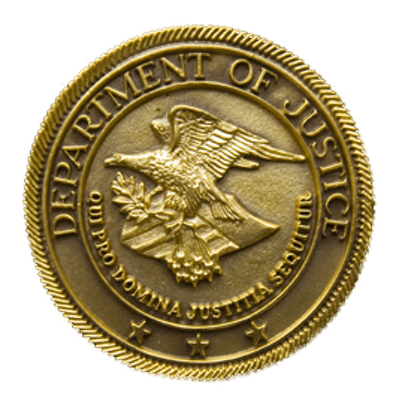 Last Updated on August 29, 2023 5:15 pm
CHARLOTTE, N.C. – Jason Ian Kendrick, 44, of Boone, N.C., was sentenced today to 70 months in prison for possession of child pornography, announced Dena J. King, U.S. Attorney for the Western District of North Carolina. U.S. District Judge Kenneth D. Bell also ordered Kendrick to serve a lifetime of supervised release and to register as a sex offender after he is released from prison. 
Robert M. DeWitt, Special Agent in Charge of the Federal Bureau of Investigation (FBI) in North Carolina joins U.S. Attorney King in making today's announcement.
According to filed court documents and today's sentencing hearing, beginning in January 2021, an undercover agent with the FBI observed that Kik Messenger user "jik2cool"," later identified as Kendrick, was participating in private group chats dedicated to the distribution of child pornography. On multiple occasions, Kendrick also used Kik Messenger to access and view images and videos depicting the sexual abuse of children. In October 2021, the FBI also received a tip from the National Center for Missing and Exploited Children concerning the same Kik Messenger username, indicating that the user had shared files through the app that depicted child pornography.
On January 24, 2022, the FBI executed a search warrant at Kendrick's residence. Over the course of the search, an FBI agent conducted a voluntary interview with Kendrick at his residence, where Kendrick admitted that he used Kik Messenger to access and view child pornography. Kendrick further admitted that he did not store child pornography locally, but instead he would download the app, locate child pornography, and then delete the app after viewing it. According to court records, Kendrick's offense involved hundreds of images depicting the sexual abuse of children, including toddlers and infants.
On April 20, 2023, Kendrick pleaded guilty to possessing and accessing with intent to view child pornography containing a minor who had not attained the age of 12 years. He is currently in federal custody and will be transferred to the custody of the federal Bureau of Prisons upon designation of a federal facility. 
The case was investigated by the FBI.
Assistant United States Attorney Mark T. Odulio of the U.S. Attorney's Office in Charlotte prosecuted the case.
This case was brought as part of Project Safe Childhood, a nationwide initiative to combat the growing epidemic of child sexual exploitation and abuse, launched in May 2006 by the Department of Justice. Led by U.S. Attorneys' Offices and the Criminal Division's Child Exploitation and Obscenity Section (CEOS), Project Safe Childhood marshals federal, state and local resources to better locate, apprehend and prosecute individuals who exploit children via the Internet, as well as to identify and rescue victims. For more information about Project Safe Childhood, please visit www.projectsafechildhood.gov.