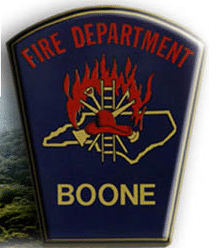 Last Updated on February 13, 2022 8:45 am
BOONE, NC – As the 4th of July approaches, Boone Fire Department wants to remind you to be fire smart. According to the Consumer Product Safety Commission, just fewer than 13,000 Americans are injured by fireworks annually with an average of 8 deaths ranging in age from 4 to 57. Sparklers are one of the leading causes of injuries and can burn at 2,000 degrees F, hot enough to melt glass. Consider giving children glow sticks instead of sparklers.
The best way to enjoy fireworks is to visit public fireworks displays put on by professionals who know how to safely handle fireworks. However, if you choose to use fireworks, remember these important safety tips.
Never allow children to play with or ignite fireworks.
Never stand directly over fireworks when lighting.
Never light fireworks indoors.
Never try to re-light or pick up fireworks that have not ignited fully.
Do not wear loose clothing while using fireworks
Always stand several feet away from a lit firework.
Always read the directions and warning labels on fireworks.
Always keep a bucket of water or garden hose handy in case of fire.
Due to the COVID-19 pandemic, many professional shows have been canceled. If you choose to use your own fireworks, only use fireworks that are sold legally in North Carolina.
The following types of fireworks are illegal in North Carolina:
Anything that explodes or is projected into the air
Firecrackers
Rockets
Roman Candles
Aerial Fireworks
As always, supervise children around fireworks. Remember to always have a fire extinguisher nearby. Make sure everyone knows to Stop, Drop, and Roll if your clothing catches fire. Make sure to call 911 if a burn warrants medical attention.
Boone Fire would like to remind everyone that the Town of Boone has canceled its Fourth of July parade and evening fireworks display at Clawson-Burnley Park due to concerns related to COVID-19.
Boone Fire Department ~ prevention through education.