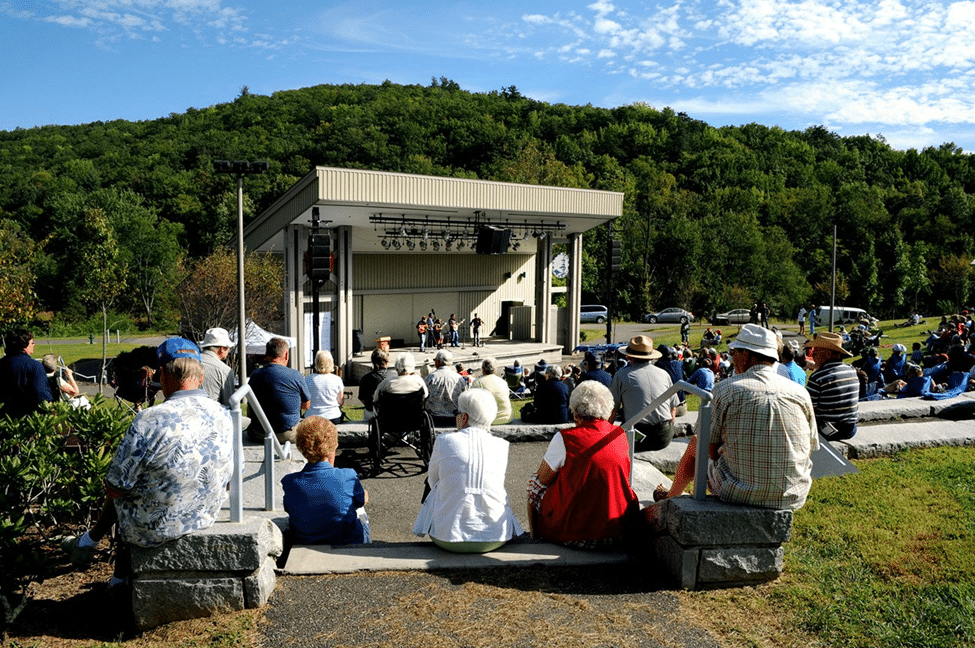 Last Updated on March 1, 2023 5:29 pm
(NC/VA) – Blue Ridge Parkway managers announced today that an estimated 15.7 million recreation visitors enjoyed the 469-mile scenic park in 2022. Today's park announcement follows a National Park Service announcement which noted that the Parkway is one of only three parks that had more than 10 million recreation visits in the 424-national park system.  
"We recognize the Parkway's popularity is due in large part to the variety of opportunities and experiences it was designed to provide for the visitor – both on and off the Parkway," said Blue Ridge Parkway Superintendent Tracy Swartout. "Passing through 29 counties across two states, through some of this nation's most beautiful scenery, the Parkway's design lends itself to the interests and abilities of many people."
To learn more about the variety of park experiences available, park visitors and neighbors are encouraged to plan ahead by learning about park resources, finding information about seasonal facility schedules and road projects, locating trail etiquette resources, or book-marking campground information and reservation websites. More tips for planning your Parkway visit are available on the park's website.

The Parkway remains open, weather permitting, year-round, and the traditional visitor season begins in the spring and continues through fall. Information to help plan your 2023 Parkway visit, including current road and facility status, is available at www.nps.gov/blri.  
For an in-depth look at 2022 visitation statistics and national summaries and individual park figures, please visit the National Park Service Visitor Use Statistics website.