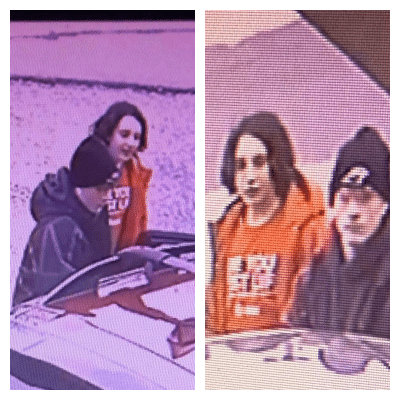 Last Updated on February 16, 2020 6:50 pm
The Beech Mountain Police Department is seeking assistance to identify the two males in the below photos.
The two male subjects are suspects of break & entering of two vehicles at 606 Beech Mountain Parkway on 02/16/2020.
If anyone recognizes the two males, please call the Beech Mountain Police at 828-387-2342 with any information.