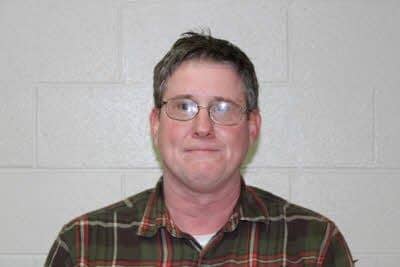 Last Updated on January 28, 2021 5:10 pm
Boone, NC – On Tuesday January 26, 2021, the Boone Police Department responded to a breaking and entering at Sagebrush Steakhouse located at 1111 Highway 105. After the initial report was taken, Detective Harkey was assigned the case and conducted a follow up investigation into the incident. During the course of the investigation, a suspect was developed which led to a search of an apartment on Winklers Creek Road in Boone. Detectives recovered a large amount of currency taken from the business inside the apartment along with other physical evidence nearby. After the search was completed Detectives conducted an interview and the suspect confessed to breaking into the business and taking the money.

Bryan Lee Davis, age 49, of Boone was arrested and charged with Breaking and Entering and Larceny. Mr. Davis was taken before a Magistrate and received a $10,000 secured bond. Mr. Davis is scheduled to appear in Watauga County District Court on March 5, 2021.

Lieutenant Houck with the Investigations Division stated that "We are proud of the work our detectives have done on this case. To have a suspect in custody in less than twenty-four hours shows their level of training and dedication. We remain committed to assisting the community whenever possible."