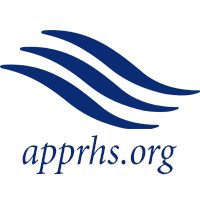 Last Updated on December 26, 2022 7:23 pm
Appalachian Regional Healthcare System (ARHS) has experienced frozen pipes and significant water damage to several of its facilities due to the bitter cold over the weekend, according to an ARHS statement.
ARHS is in the process of contacting patients to reschedule appointments that were scheduled to occur at these facilities over the next few days.
The areas impacted by this water damage include:
• Seby B. Jones Regional Cancer Center (radiation oncology only) – (828) 262-4332
• Outpatient Imaging – (828) 266-2492
• AppGastro – (828) 264-0029
• Appalachian Regional Pulmonology – (828) 386-2200
• AppFamily Medicine – (828) 386-2222
• Appalachian Regional Internal Medicine Specialists – (828) 386-2746
• Boone Urology – (828) 264-5150
• The Rehab Center – (828) 268-9043
• ARHS Business Office – (828) 262-4111
What should patients do next?
1. If you are experiencing any type of medical emergency, DIAL 911 immediately.
2. If you have an appointment at any of the impacted facilities scheduled for this week (December 26 – December 31) — and have not yet been contacted by ARHS — please call to confirm your appointment. Phone numbers have been provided above.
3. If you have an appointment at any of these facilities which is scheduled for next week (January 2 – January 7) you DO NOT NEED TO CONTACT the facility. ARHS intends to keep your appointment as scheduled.
"ARHS is committed to providing safe and effective treatment for you and your family. Flood mitigation efforts are already underway and our goal is to return to normal operations as quickly as possible. Please know that your health is important to us and we sincerely apologize for this inconvenience." Rob Hudspeth, Senior Vice President of ARHS, said in a statement.