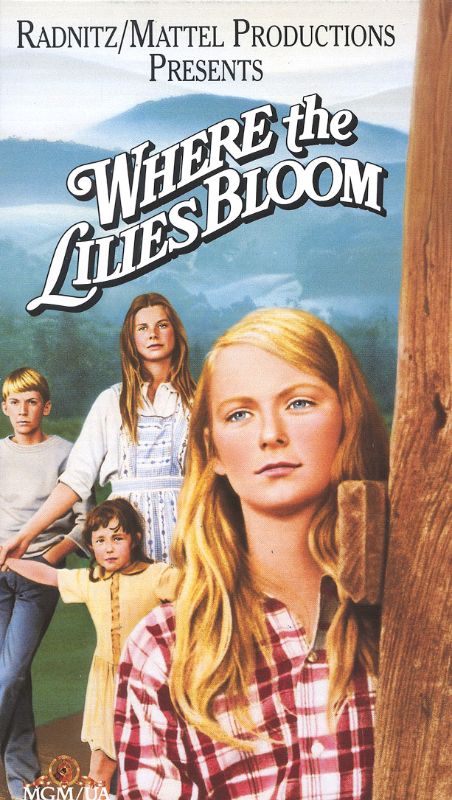 Last Updated on June 14, 2022 11:11 am
BOONE, NC – The Appalachian Theatre of the High Country is trying to track down the original cast
and crew members of the "Where the Lilies Bloom," the only major motion picture release ever filmed
entirely in the High Country. They will be the honored guests and recognized during a curtain speech
prior to a special screening of the movie at 10 a.m. on Saturday, June 18 at the venerable landmark on
King Street in Boone. It is the first event on the recently-announced Saturday Morning Family Film
Series sponsored by the theatre with the support of Allen Wealth Management. The general public is
invited to attend the screening free of charge, but attendees under the age of 13 must be accompanied
by a parent or guardian.
The 1974 film was adapted from the novel by the same name written by Bill and Vera Cleaver. It was
filmed at locations in Watauga County (Boone, Blowing Rock, and Valle Crucis), Ashe County (West
Jefferson and Lansing), and in the Avery County (Elk Park and Banner Elk) in North Carolina. The
soundtrack was composed by Earl Scruggs. The cast of over 100 actors included film stars Harry Dean
Stanton, Rance Howard, Jan Smithers, Sudie Bond, and dozens of local school children.

The film tells the story of the Luther family, poor sharecroppers living in the mountains, who try to stay
together after the death of the family patriarch. It is a remarkable tale of self-reliance in the face of
terrible odds.
Dr. Susan Cole, Appalachian State University professor emerita and longtime chair of the Department
of Theatre and Dance, spoke on behalf of her late husband, noted beekeeper Bob Cole, who made a
cameo appearance in the film in the role of Hyder Graybeal. "It was a wonderful experience and Bob
enjoyed working with them from the very beginning. As someone quite familiar with the High Country,
Bob helped with location scouting and identified several venues that were used in various scenes
throughout the movie." Dr. Cole fondly recalled a cast reunion in the 1980s when Bob was reacquainted
with Rance Howard, the father of filmmaker Ron Howard and grandfather of actress Bryce Howard.

To the best of anyone's knowledge, the June 18 App Theatre screening will be the first time since that
reunion some 30 years ago that anyone has attempted to unite the original cast to celebrate the film.
The last time the film was screened at the theatre was 48 years ago in 1974. Cast and crew members
should contact the theatre's patron services department in the theatre box office at (828) 865-3000 to
have their commentary tickets seated with other production personnel from the film.
For a complete performance schedule of the Saturday Morning Family Film Series and additional
information on each film, please visit the theatre's website at www.apptheatre.org.