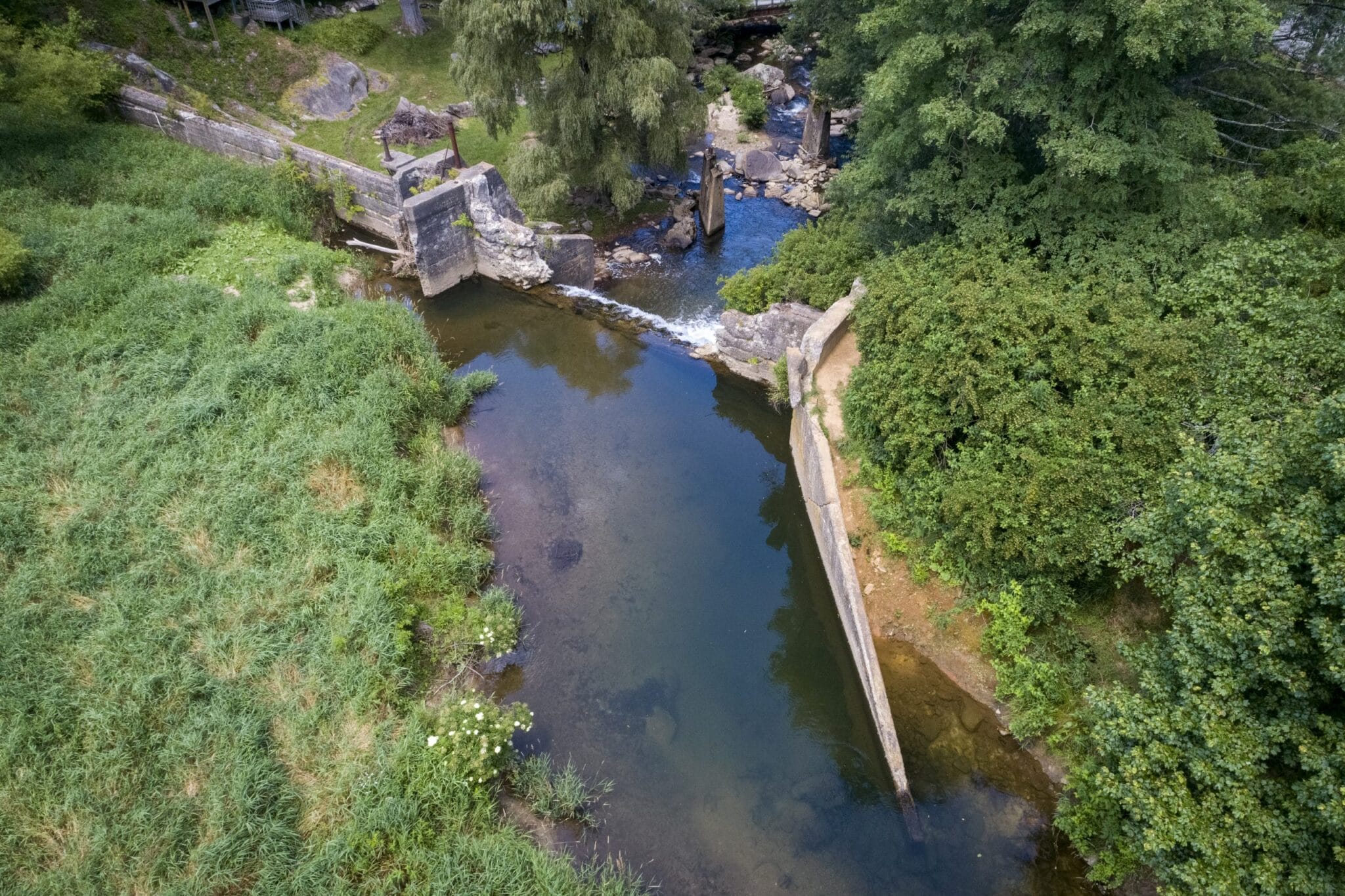 Last Updated on February 12, 2022 7:05 pm
BOONE, N.C. — Appalachian State University's New River Light and Power (NRLP) has received additional grant funding to complete a restoration project on the Middle Fork of the New River that, according to NRLP Supervisor Matthew Makdad, P.E., is expected to improve water quality, enhance the area's wildlife habitat and expand community and tourist recreation opportunities.
The $177,727 grant from the North Carolina Clean Water Management Trust Fund (CWMTF) is in addition to the initial $1 million grant awarded the project in 2019. Makdad, the grants recipient, is collaborating with NRLP General Manager Ed Miller, P.E., on the project, for which NRLP is also honoring a $200,000 matching funds commitment.
The restoration project — scheduled to begin the week of July 20 — will take place at the site of the decommissioned Payne Branch hydroelectric dam, located slightly southeast of Boone at Payne Branch Park in Blowing Rock. It will take approximately three months to complete, weather permitting.
The dam, according to Makdad, was used as a power source for the NRLP service area from 1924–72.
"The watershed upstream of the site has been impacted by development and highway expansion, plus the remaining dam structure has subsequently restricted the Middle Fork, causing increased stormwater flow and sediment levels that are impacting the water quality in this habitat," he said.
The existing Payne Branch dam structure will be removed, as will excess sediment — an estimated 20,000 tons or 1,250 truckloads. Stream banks will also be restored and stabilized, with approximately 1,200 linear feet of the river and adjacent wetland areas to be rehabilitated.
To complete these restoration efforts, NRLP is partnering with CWMTF and Resource Institute Inc., a Winston-Salem-based nonprofit that works to restore U.S. streams, rivers and wetlands.
Resource Institute has created a webpage to keep residents informed about construction in the area, and this resource will be updated regularly. According to the page, residents should expect traffic delays near the construction site — the intersection of U.S. Highway 321 and Payne Branch Road — due to construction vehicles crossing and turning along the road to access the project site. A flagger and signage will be present during the times required, and residents are asked to drive slower and stay alert.
Residents and area travelers are also encouraged to use alternative routes to avoid delays, including Deck Hill and Greenway roads as a detour to Boone, and Flat Top and Edmisten roads as a detour to U.S. Highway 321.
Those with questions or concerns related to the project can contact NRLP at nrlpinfo@gmail.com.