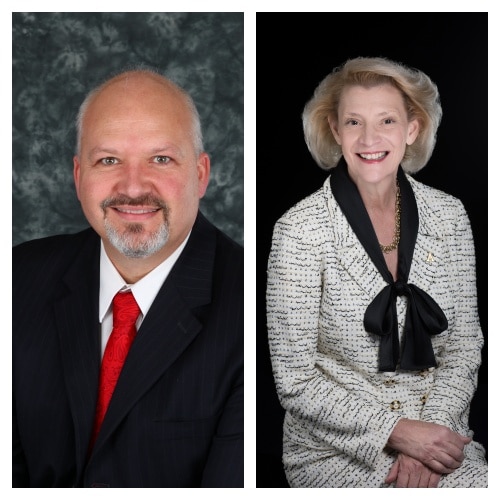 Last Updated on June 29, 2021 9:06 am
BOONE, N.C. — Students who complete their associate degree in nursing (ADN) at Wilkes Community College (WCC) can now obtain their Bachelor of Science in nursing (BSN) from Appalachian State University through a one-year, online program.
App State and the community college have signed a 3+1 Nursing agreement that allows seamless transfer to App State's online BSN for WCC nurses with an associate degree.
"This program with Wilkes Community College is particularly valuable as we seek to elevate the future of health care in our state," said App State Chancellor Sheri Everts. "Partnerships like this one are opening the doors to a four-year degree for students in rural areas while also helping meet critical workforce demands in North Carolina."
Through the 3+1 program, students spend three years obtaining their ADN from WCC, which includes taking the National Council Licensure Examination to become registered nurses. They then complete one year of App State Online study, after which they are awarded their BSN degree from App State.
WCC President Jeff Cox said, "We are pleased to partner with App State to provide this innovative 3+1 agreement for our nursing students. This partnership not only paves the way for increased access to their bachelor's degree program through clear curriculum mapping, but it also saves our students money since they only have to pay university tuition for one year instead of two."
Effective in the 2021–22 academic year, the agreement allows for guaranteed admission to App State for WCC students who complete the ADN with a minimum 2.5 grade-point average. These students also qualify to apply to the Aspire Appalachian program, another pathway for students enrolled at partner community colleges to complete their degrees at App State.
The Aspire Appalachian program provides students with:
Admissions and academic advising by App State staff, conducted virtually and on-site at the students' community colleges.
An assigned advisor from their community college who will monitor their progress, ensuring they are on track academically and meeting all program requirements, and who will facilitate academic interventions when necessary. Advisors will also assist with preregistration course selection.
Financial aid guidance from App State staff, who counsel students and ensure they meet application deadlines.
Special webinars, events and newsletters offered by App State Online and Transfer Services staff to bolster student success.
Beginning in 2021–22, App State's Beaver College of Health Sciences is providing $500 scholarships for App State tuition to the first three WCC students in the new program who accept the App State admission offer.
For more information about the program, please contact WCC Director of Nursing Emily Orr at edorr738@wilkescc.edu or 336-838-6573.