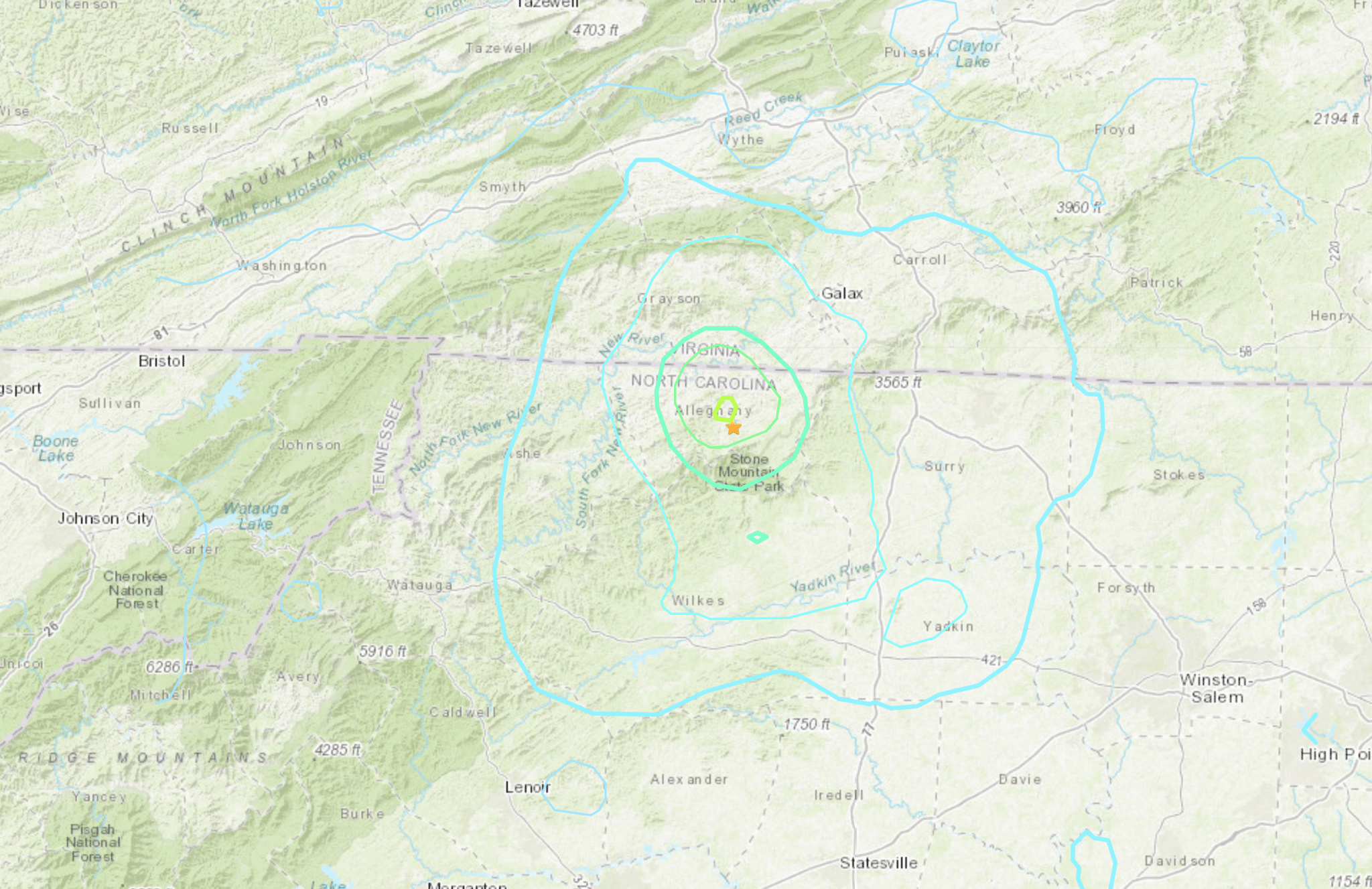 Last Updated on August 24, 2020 12:47 pm
A record setting earthquake was recorded near Sparta, in Alleghany County, on Sunday morning.  
The 5.1 quake was centered at 2.2 miles south-east of Sparta and 36.8 miles east north-east of Boone at 8:07 am, according to the United States Geological Society.
The last time an earthquake was recorded close to Boone was on March 16, 2020 when a 1.9 magnitude in Wilkes County.
WataugaOnline did receive reports from social media of it being felt in Watauga County and across the High Country. Watauga Sheriff Len Hagaman reported no damage in the county as of 8:55 am.
The earthquake became the second strongest quake in North Carolina since 1900. The strongest was a 5.2 magnitude near Skyland, which is near Asheville, in February 1916, according to USGS.
For more information on the history of earthquakes in the High Country visit the High Country Earthquake History page.
Graphics: USGS