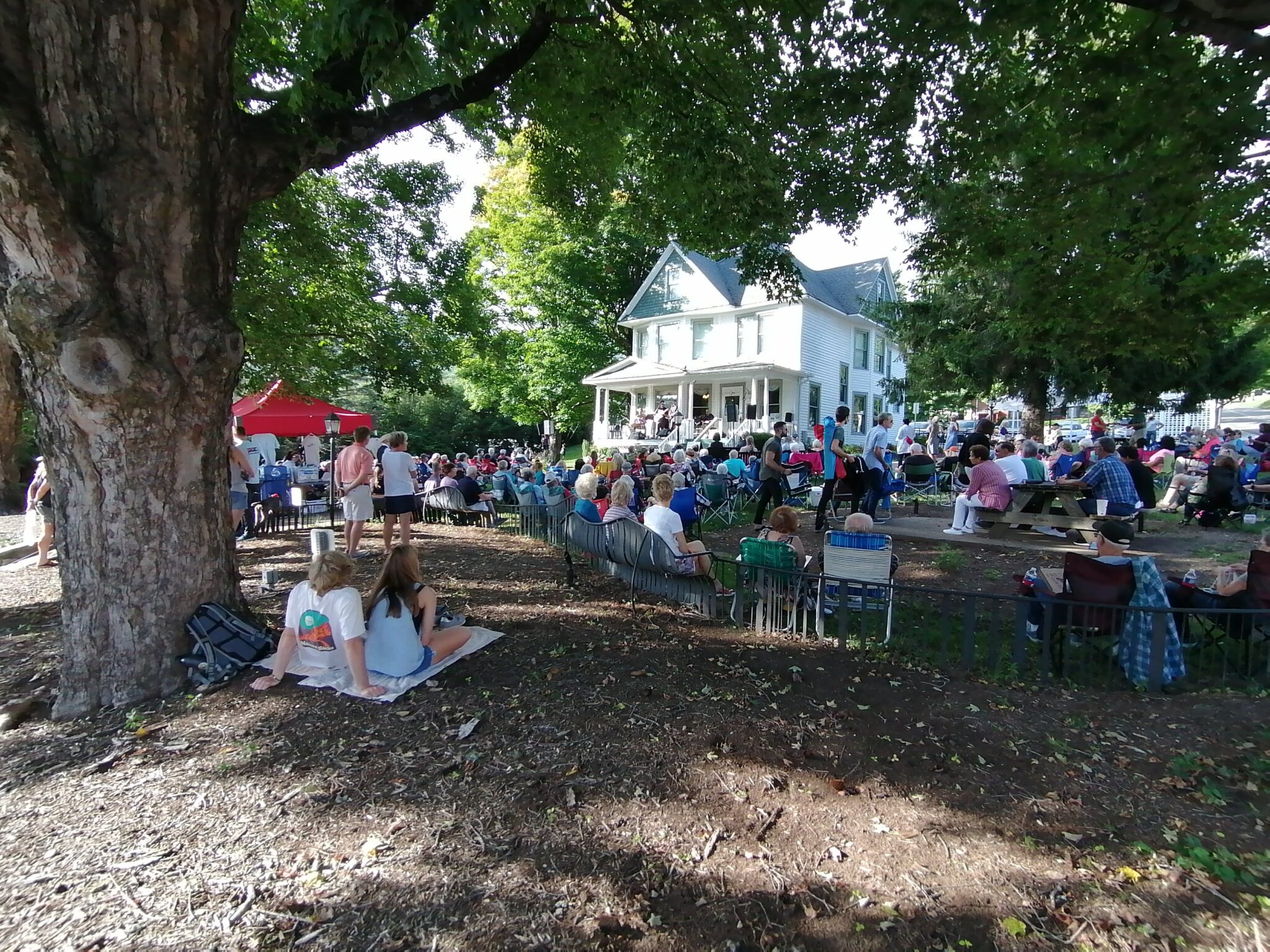 Last Updated on May 28, 2023 5:42 pm
The Town of Boone will kick off the 30th season of its Summer Concerts at the Jones House. This popular annual concert series features a diverse lineup of local and regional acts representing various musical genres such as bluegrass, jazz, folk, old time, songwriters, Celtic, and more. The concerts are free and open to the public, offering an enjoyable experience for music enthusiasts of all ages.
Concerts take place at the historic Jones House Cultural Center every Friday from June through August, starting at 5:30 p.m. Regardless of the weather conditions, the concerts are held as scheduled. Downtown Boone offers free parking after 5 p.m., making it convenient for attendees to park their vehicles.
"We're looking forward to continuing this three-decade long tradition of Summer Concerts at the Jones House in downtown Boone," says Cultural Resources Coordinator Brandon Holder. "We invite everyone to join us on the lawn and enjoy a great lineup of talented musicians. It's a fantastic way to celebrate music, connect with the community, and make lasting memories."
Guests are encouraged to bring their own chairs or blankets to relax on the Jones House lawn while listening to the music. Individuals who are of legal drinking age are allowed to bring their own alcoholic beverages onto the Jones House property, but it's important to note that open containers are not permitted beyond the property boundaries. Additionally, friendly pets are welcome at the concerts but must be kept on a leash.
The 2023 Summer Concerts at the Jones House are made possible by the generous support of several sponsors, including the Downtown Boone Development Association, Mast General Store, Burton Moomaw Acupuncture, M-Prints, Melanie's, and Stick Boy Bread Co.
For additional information about summer concerts and other programming at the Jones House, you can visit www.joneshouse.org or call (828) 268-6280.
SUMMER CONCERT SCHEDULE:
June 2
Watauga Community Band
June 9 – High County Jazz Festival
Will Boyd Quintet
June 16 – Boonerang Music & Arts Festival
Concert at North Depot Stage next to Lost Province
June 23
Drayton Aldridge Duo
Swingbillies of Boonetown
June 30
Ruby Goose
Traynham Family
July 7
Luke Mears Trio
Handlebar Betty
July 14
The Smoky Dunes
Shay Martin Lovette
July 21
Mason Jar Confessions
Sassafras
July 28
Gary McCullough
Sarah with an H
Brooks Forsyth
August 4
Two Bird Stone Duo
Scottish Fish
August 11
Barrett Davis Trio
Lund
August 18 – Doc Watson Day
The Mustard Cutters
David Grier & Jake Stargel
Laura Boosinger & Josh Goforth
August 25
Belleville Rendezvous
Todd Wright