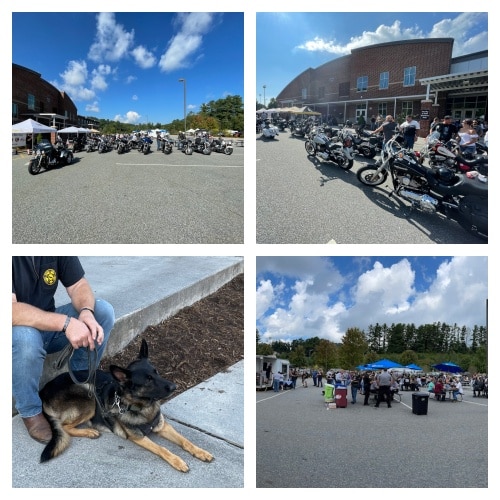 Last Updated on August 21, 2021 6:27 pm
The William Mast Jr. Memorial Motorcycle Ride resumed this year, after not taking place in 2020 due to COVID-19 restrictions, and the turnout was terrific. Riders from all across the local area, region, and state made up the over 100 riding participants, not all being motorcycles but the majority were, that took part.
The annual event began after Watauga County Deputy William Mast Jr. was shot and killed while responding to a call in the early morning hours of July 26, 2012. Proceeds from the annual ride go toward scholarships at Watauga High School in memory of William Mast Jr. and Pat Baker. Baker passed away November 28, 2010, from natural, health-related causes.
Ride organizers had announced in July that they will be adding two more fallen deputies to the scholarship list this year, Sgt. Chris Ward and K-9 Deputy Logan Fox. Ward and Fox were killed while responding to a call for a welfare check at a local home during the morning hours of April 28, 2021.
Former Watauga County dispatcher Luke Short was also remembered during Saturday's event. Luke passed away in October 2019 from acute myeloid leukemia at the age of 31. He was a Deep Gap native and App State graduate. He and wife Kellen Moore Short had moved to Colorado in 2016. Kellen, also a Watauga County native, was a well-known reporter locally and former Communications Director at Grandfather Mountain.
Among those attending on Saturday were K-9 Raven. Raven was the partner for K-9 Deputy Fox. Fox's father Tim is the owner of Raven now and was also in attendance. Many kids in attendance, and adults too, spent time with Raven either petting and playing or having photos taken.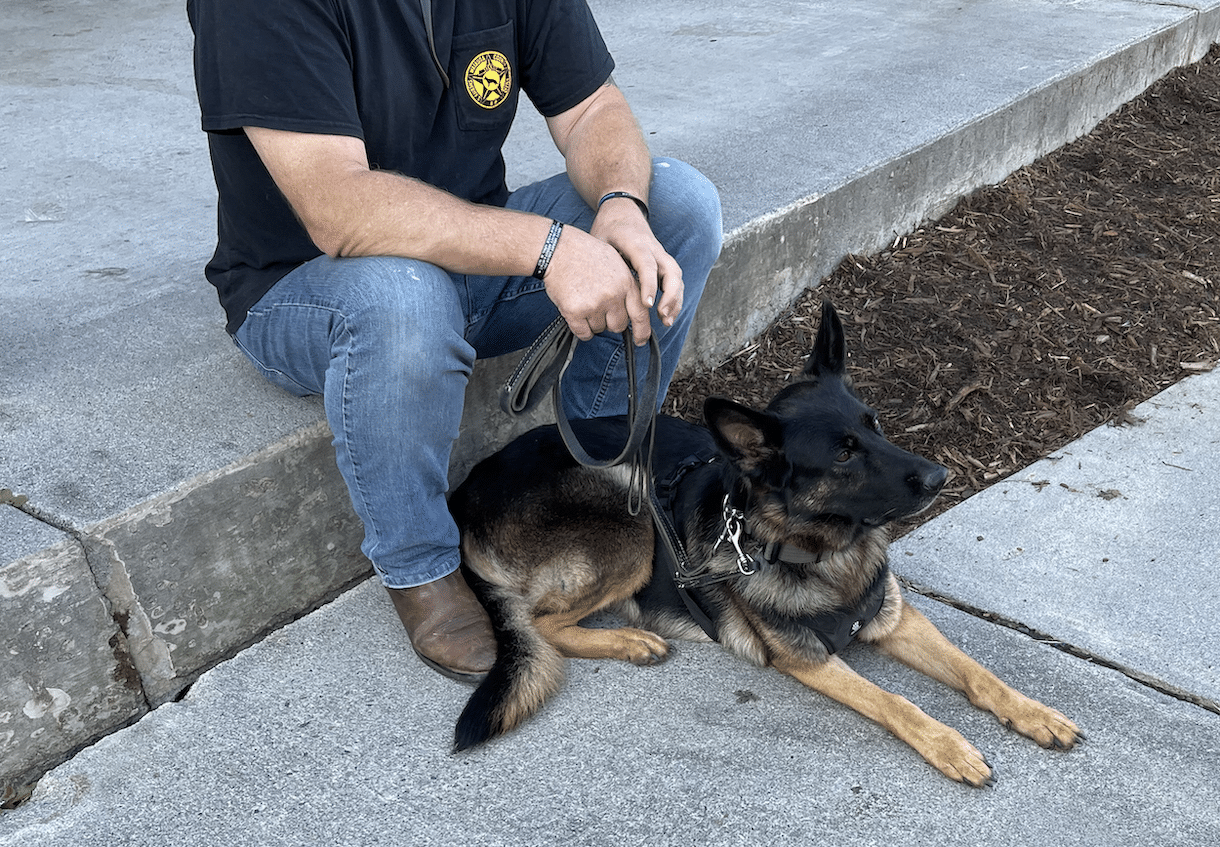 Many riders in the event took note of the number of people along the ride route at any given time. Several riders told WataugaOnline that they were surprised but very pleased at the number of residents in the county that turned out to watch them pass by. As the riders concluded the 50-mile trip they rode through downtown Boone. As one rider commented, "That will probably be the only time in my life I get to ride through Boone and not stop for red lights or traffic."
Facebook Live & Videos & Photos: Kenneth Reece/WataugaOnline