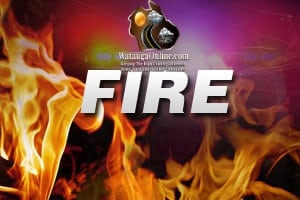 Last Updated on November 20, 2023 1:11 pm
On Sunday, November 19th at approximately 11:45 am Boone Fire was dispatched to a brush fire off of Casey Lane.
There were four homes that were threatened but no structural damage or injuries, according to Emma Ward with the Watauga County Fire Marshal's Office. The burn covered two acres.
The fire was controlled just after 4 pm. The cause is unknown at this time but is under investigation.
Boone Fire, Meat Camp Fire, Deep Gap Fire, Forestry Services, Watauga County Emergency Services and Watauga County Rescue all responded to the scene.