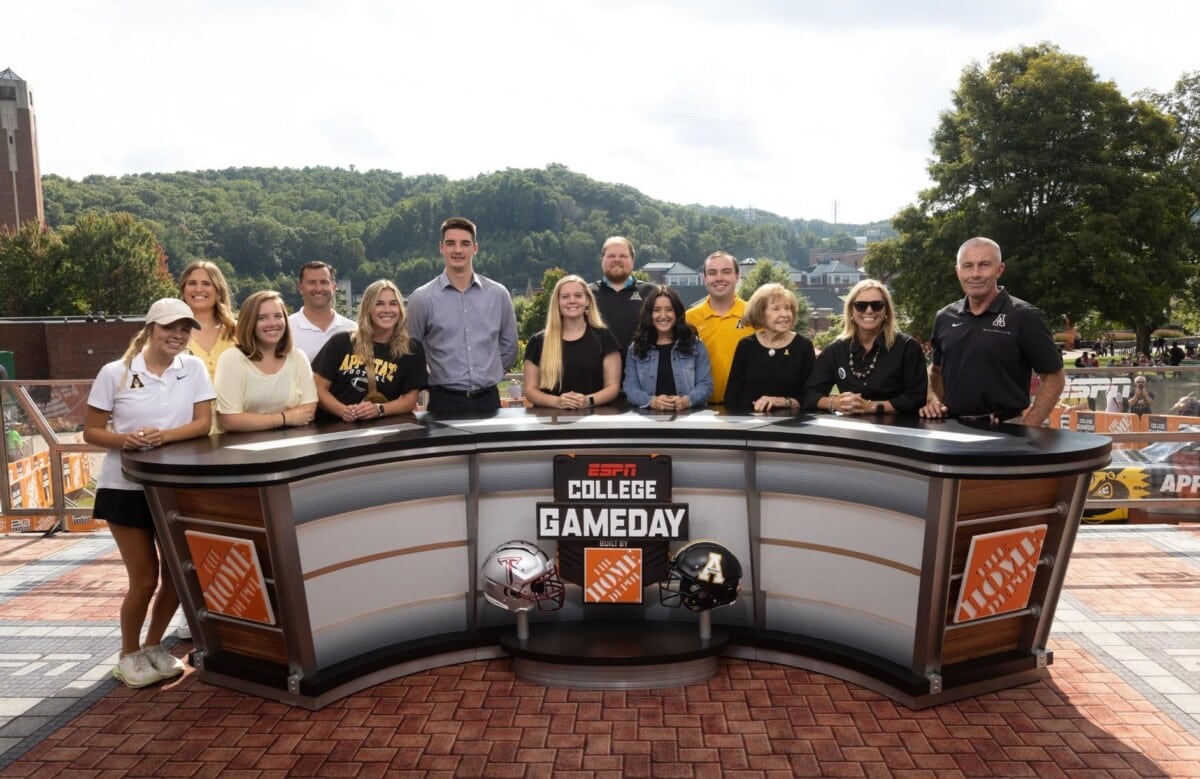 Last Updated on February 2, 2023 1:46 pm
BOONE, N.C. – The Mountaineers Athletic Fund raised more than $14 million for App State Athletics in 2022, including a record $5.79 million via the Yosef Club.
The Mountaineers Athletic Fund comprises the areas of major gifts (Leadership Society) and annual giving (Yosef Club). The Yosef Club's 2022 revenue increased by more than $1 million, or 21%, over the previous year.
"Our ability to provide a world-class experience for App State student-athletes is directly reliant on investment from our faithful Mountaineer supporters," Director of Athletics Doug Gillin said. "We could not be more thankful for App Nation's continued support of student-athlete scholarships and helping raise App State Athletics to new heights. The future is bright on the mountain!"
Yosef Club memberships more than doubled from 2021 to 2022, with a record total of 9,348 Yosef Club donors last year. That included 5,383 Student Yosef Club members, another record-shattering mark. Even when only accounting for non-student memberships, the Yosef Club grew by 16% year over year.
One of the most fruitful vehicles for the increase in giving was the Mountaineer Scholarship Incentive (MSI), an incentive program that rewards donors for increasing their annual gift to the Yosef Club from the previous year by awarding them double points for their increased contribution. The program awards double points for every $100 increased from the previous year (six points per $100 vs. the normal three points per $100). The MSI program raised over $2 million for the Yosef Club in 2022, directly supporting student-athlete scholarship needs.
"This speaks volumes of our proud App State fan base and alumni network. So many Mountaineers are passionate about this institution and our mission," said Deputy AD for External Relations Patrick Ransdell. "I would like to thank our tremendous staff who continue to work tirelessly on behalf of our student-athletes and are vital to generating the needed support to ensure App State Athletics continues to thrive." 
App State fans broke the school and Sun Belt Conference football attendance records for the second straight year after averaging 33,566 fans per game at Kidd Brewer Stadium in the fall. That was after App State sold out of football season tickets for the first time in history. All-time high attendance numbers also occurred at the Holmes Convocation Center for men's basketball, as well as at baseball, softball, wrestling and volleyball.
New Sun Belt members James Madison, Marshall, Old Dominion and Southern Miss have immediately impacted the level of competition across the league.
"The new Sun Belt Conference has energized the App State fan base to reach for new heights," Gillin said. "In addition to our fundraising success, we sold out six of seven football games in 2022 and expect to sell out all six home games in 2023."
Season ticket renewals are underway for an exciting 2023 slate that features visits to The Rock from Gardner-Webb and five 2022 bowl teams – East Carolina, Coastal Carolina, Marshall, Georgia Southern and Southern Miss.