Last Updated on August 17, 2022 4:13 pm
BOONE, N.C. — Appalachian State University's Child Development Center (CDC) expansion is nearing completion this summer as the child care program adds a new accreditation to its high-quality credentials.
Finishing touches and tasks are being completed on the expansion project that will provide space for an additional 54 students — with priority given to children of App State faculty, staff and students. This will nearly double the center's enrollment capacity.
"App State's Child Development Center is one of the most sought-after child care facilities in the community," said Chancellor Sheri Everts. "This expansion will help meet the high demand for child care with exceptional quality care for the children of students, faculty and staff."
Part of the Division of Student Affairs, the center currently offers high-quality, affordable care to 68 children and has a waitlist of more than 200 children/families. The expansion will increase the total number served and address needs that are not being met by the existing program.
Everts said the university recognizes the importance of child care in recruiting and retaining highly qualified faculty, staff and students, and for allowing students to continue their education as they raise and expand their families.
The expansion will add five additional classrooms designed with young children in mind — including the furniture, with details such as child-size loveseats and coffee tables. These intentional designs were supported by CDC Director Moriah Stegall and her team to assist in nurturing young children and supporting the teachers in the physically demanding world of child care.
The expansion also includes a kitchen, laundry facilities and additional parking and sidewalks around the new and existing buildings. Additionally, a new AppalCART bus stop will be placed at the center, providing greater access to and from the center for those student parents and community families who rely on local transit.
A recent assessment by the university's Wellness and Prevention Services indicated an increasing number of students have dependents and need additional support, such as child care options, to thrive at App State. Most of these student parents do not have family support nearby, according to Stegall. A potential secondary benefit to the larger community is that slots may open at other local child care facilities, due to the CDC's increased accommodation.
The University of North Carolina System Board of Governors approved $2.57 million in university spending for this project to enhance the campus for students, faculty, staff and the public, and to provide support in recruitment and retention of all members of the university and local communities.
CDC earns Children's Council accreditation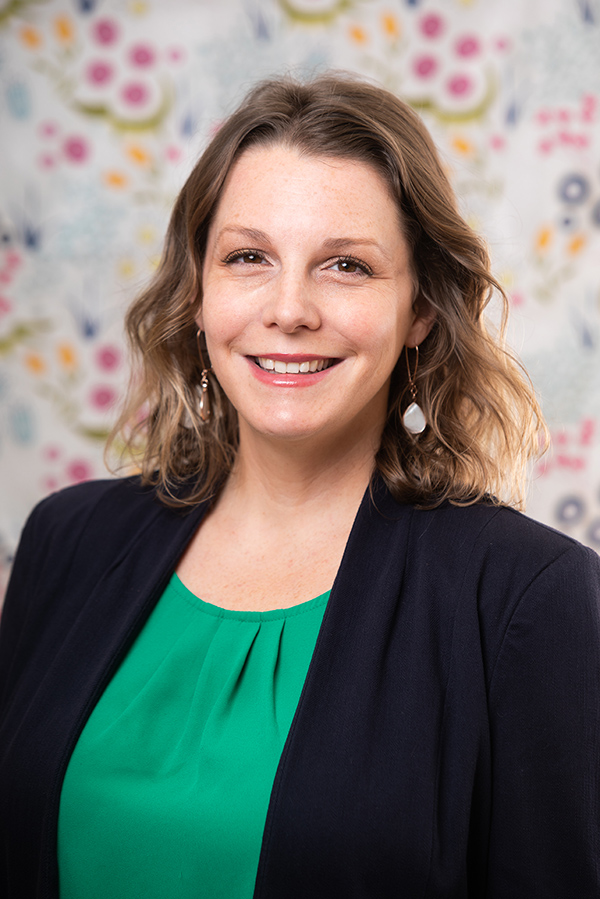 Earlier this summer, the Child Development Center was awarded with accreditation from the Children's Council of Watauga County after completing the council's Pathways to Accreditation program. This follows the 2021 achievement of a Five Star Center License from the North Carolina Division of Child Development and Early Education — the highest possible and an increase from the center's previous four-star license.
Pathways to Accreditation is a pilot program that North Carolina is considering as a potential model for other child care facilities. The program provides high-quality training, mentoring and professional development to Watauga County early childhood programs that meet the standards and criteria set forth by the Children's Council. The Pathways program is designed to give ongoing support to early educators to enhance the quality of early child care settings by increasing positive teacher-child interactions, developmentally appropriate practices and professionalism of the early child care workforce.
This local accreditation is just one part of the center's five-year plan, according to Stegall, who said she sees this as a building block to pursuing national accreditation. The Pathways program gave the center more personalized support and allowed the center to work with other child care facilities in order to support the entirety of early care practices in Watauga County. Stegall feels this accreditation process gave her staff more confidence to seek national accreditation over the next five years, she said.
While going through the Pathways program, each of the center's team members contributed to the accreditation success and found validation for their switch from a thematic curriculum — a sequenced framework providing a clear progression of skills and knowledge — to an emergent curriculum. The center's teachers have embraced this change and developed a renewed vigor by expanding provocations — activities that provoke intentional learning — to play off of a child's interests while consciously integrating various learning objectives. With the emergent curriculum and more modern approaches to early care and education, such as mixed ages for continuity of care, beginning and veteran teachers are excited about a new way to teach.
"The Child Development Center has a culture of deep passion for providing exceptional care," said Stegall. "I am incredibly proud to work with a dedicated, passionate and motivated team!"