Last Updated on February 21, 2013 11:11 am
Motorist in the area overnight Thursday into Friday morning should take note of travel becoming impacted by freezing, rain, sleet and snow. Accumulations are possible.
Brad Panovich passes along this graphic – MOUNTAIN ICE POTENTIAL: Highest risk for damaging ice in going to be around Boone & Watauga county. If you are on an eastern facing slope you also have a high risk.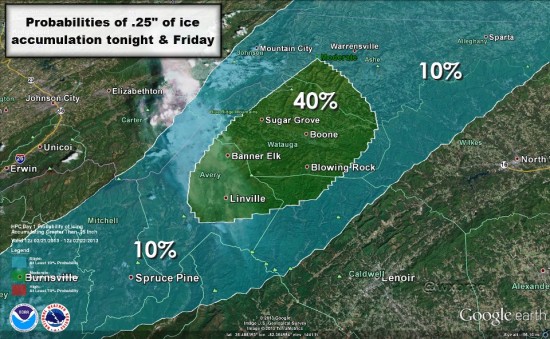 National Weather Service video update
Winter Weather Advisory is in effect from 11pm Thursday night to 1pm Friday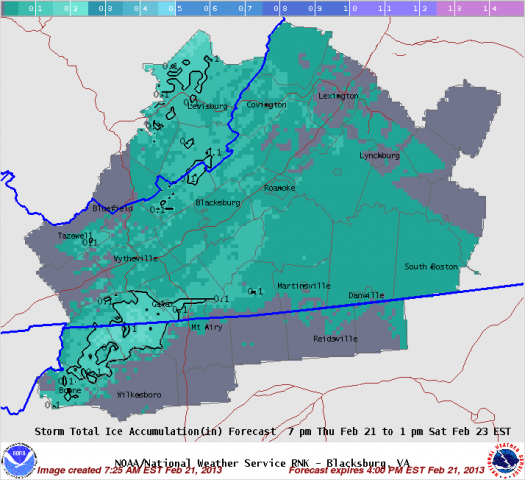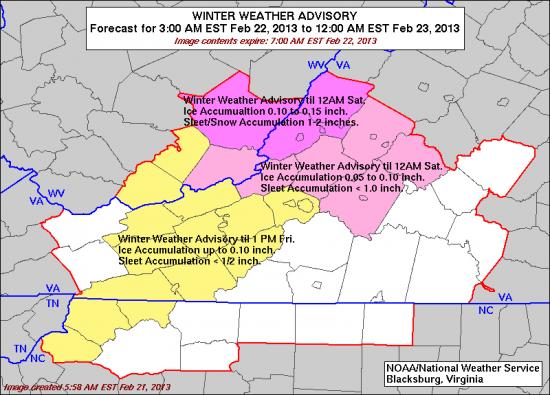 Received a twitter report at 1:45pm that "ASU already out putting brine on campus roads"