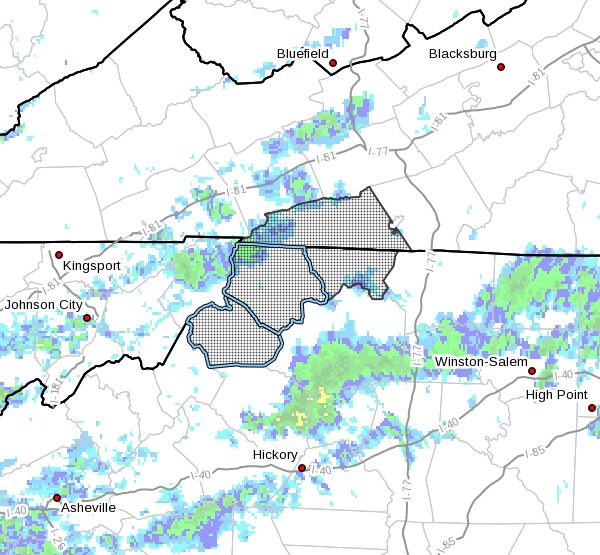 Last Updated on February 12, 2021 2:50 pm
…Significant Ice Accumulations Expected Tonight and Saturday East of the Blue Ridge… A significant winter storm, mainly in the form of ice accumulation, is expected across much of the forecast area east of the Blue Ridge of Virginia and northern North Carolina beginning late this evening and continuing through much of the day Saturday. Ice accumulations in these areas from freezing rain and freezing drizzle during the next 24 to 36 hours is expected to range from 1/4 to 1/2 inch, with isolated higher amounts. Ice accumulations will be greatest on trees and power lines, with some lesser accumulations on road and highway surfaces. These amounts of ice accumulations on trees and power lines could result in widespread downed trees and power lines and consequently widespread power outages. Again…it is important to note that significant and damaging accumulations of ice are expected across the Virginia Piedmont and into portions of the North Carolina Piedmont with this winter storm tonight and Saturday. Further west, mainly west of the Blue Ridge, lesser amounts of ice and some sleet are expected, but accumulations are generally expected to be less than 2/10 inch of ice and less than 1/4 inch of sleet.
NCZ001>004-018>020-VAZ010>016-018>020-022>024-WVZ042>044-507-508-
131000-
/O.EXT.KRNK.WW.Y.0015.210213T0400Z-210214T1700Z/
Ashe-Alleghany NC-Surry-Stokes-Watauga-Wilkes-Yadkin-Bland-Giles-
Wythe-Pulaski-Montgomery-Grayson-Carroll-Craig-Alleghany VA-Bath-
Roanoke-Botetourt-Rockbridge-Mercer-Summers-Monroe-
Eastern Greenbrier-Western Greenbrier-
Including the cities of West Jefferson, Sparta, Dobson, Danbury,
Boone, Wilkesboro, Yadkinville, Bland, Pearisburg, Wytheville,
Radford, Pulaski, Blacksburg, Independence, Whitetop, Troutdale,
Volney, Galax, New Castle, Clifton Forge, Covington, Hot Springs,
Roanoke, Salem, Fincastle, Lexington, Buena Vista, Bluefield,
Hinton, Hix, Union, Lewisburg, White Sulphur Springs, Quinwood,
Duo, and Rainelle
241 PM EST Fri Feb 12 2021
…WINTER WEATHER ADVISORY NOW IN EFFECT FROM 11 PM THIS EVENING
TO NOON EST SUNDAY…
WHAT…Periods of freezing drizzle, freezing rain, and sleet
expected. Ice accumulations of 1/10 to 2/10 inch expected with
sleet accumulations 1/4 inch or less.
WHERE…Portions of central, south central, southwest and west
central Virginia and southeast West Virginia.
WHEN…From 11 PM this evening to noon EST Sunday.
IMPACTS…Scattered power outages possible from downed trees and
power lines due to icing. Untreated roads and highways will
become ice covered and hazardous. Travel is discouraged.
ADDITIONAL DETAILS…Prolonged winter weather conditions are
likely. Additional winter weather is forecast for the period
Sunday through Thursday with several additional chances for snow,
sleet, and freezing rain. Temperatures will struggle to rise much
above freezing during the next seven days.
PRECAUTIONARY/PREPAREDNESS ACTIONS…
A Winter Weather Advisory means that periods of snow…sleet…or
freezing rain will cause travel difficulties. Be prepared for
slippery roads and limited visibilities…and use caution while
driving.
Please report snow, sleet or ice accumulations via email at
rnk.skywarn@noaa.gov or by calling the National Weather Service
toll free at…1…866…2 1 5…4 3 2 4. Leave a message with
your observation and the specific location where it occurred. You
can also post your report to National Weather Service Blacksburg
Facebook page and on Twitter.
The latest road conditions for the state you are calling from can
be obtained by calling 5 1 1.