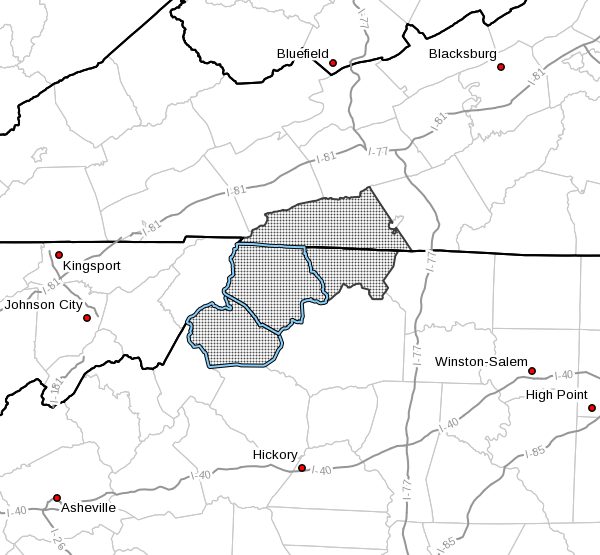 Last Updated on January 30, 2021 5:44 am
…Significant Wintry Mix Tonight Through Sunday… .A winter storm will impact the region beginning tonight and continuing through Sunday. Precipitation will begin as snow, then change to sleet and freezing rain. This wintry mix will make travel difficult and potentially dangerous.
NCZ001-002-018-VAZ015-301830-
/O.UPG.KRNK.WS.A.0002.210131T0300Z-210201T0300Z/
/O.NEW.KRNK.WS.W.0003.210131T0300Z-210201T0300Z/
Ashe-Alleghany NC-Watauga-Grayson-
Including the cities of West Jefferson, Sparta, Boone,
Independence, Whitetop, Troutdale, and Volney
519 AM EST Sat Jan 30 2021
…WINTER STORM WARNING IN EFFECT FROM 10 PM THIS EVENING TO
10 PM EST SUNDAY…
WHAT…Heavy mixed precipitation expected. Total snow and sleet
accumulations of 2 to 4 inches and ice accumulations of around
two tenths of an inch.
WHERE…In Virginia, Grayson County. In North Carolina, Ashe,
Alleghany NC and Watauga Counties.
WHEN…From 10 PM this evening to 10 PM EST Sunday.
IMPACTS…Plan on slippery road conditions. Prepare for power
outages.
ADDITIONAL DETAILS…Temperatures will remain near freezing.
This will allow ice to accumulate on trees and power lines.
PRECAUTIONARY/PREPAREDNESS ACTIONS…
If you must travel, keep an extra flashlight, food, and water in
your vehicle in case of an emergency.
Please report snow, sleet or ice accumulations via email at
rnk.skywarn@noaa.gov or by calling the National Weather Service
toll free at…1…866…2 1 5…4 3 2 4. Leave a message with
your observation and the specific location where it occurred. You
can also post your report to National Weather Service Blacksburg
Facebook page and on Twitter.
The latest road conditions for the state you are calling from can
be obtained by calling 5 1 1.