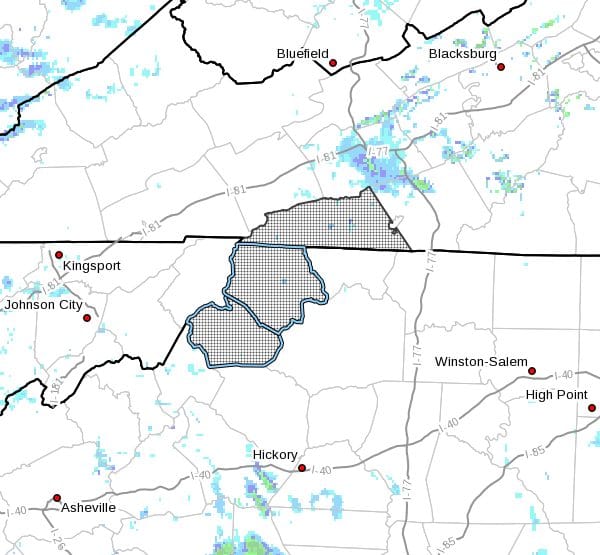 Last Updated on February 1, 2021 5:00 am
…Freezing Drizzle This Morning… …Mountain Snow Showers Developing Today And Continuing Into Tuesday… .Freezing drizzle and freezing fog will cause light accumulations of ice this morning. Snow showers will develop across the mountains for this afternoon and continue into Tuesday resulting in light to moderate accumulations of snow. Strong winds and bitter cold will result in severe winter weather conditions, above 3500 feet in elevation, from the High Country of North Carolina into the Grayson Highlands of Virginia.
NCZ001-018-VAZ015-011730-
/O.NEW.KRNK.WS.W.0004.210201T1500Z-210202T1800Z/
/O.EXT.KRNK.WW.Y.0010.000000T0000Z-210202T1800Z/
Ashe-Watauga-Grayson-
Including the cities of West Jefferson, Boone, Independence,
Whitetop, Troutdale, and Volney
418 AM EST Mon Feb 1 2021
…WINTER WEATHER ADVISORY NOW IN EFFECT UNTIL 1 PM EST TUESDAY
BELOW 3500 FEET…
…WINTER STORM WARNING IN EFFECT FROM 10 AM THIS MORNING TO 1 PM
EST TUESDAY ABOVE 3500 FEET…
WHAT…For the Winter Storm Warning above 3500 feet, heavy snow
expected. Total snow accumulations of 4 to 8 inches. Winds
gusting as high as 50 mph. For the Winter Weather Advisory below
3500 feet, expect snow accumulations of 1 to 4 inches. Freezing
drizzle will also deposit a coating of ice. Winds gusting as
high as 50 mph.
WHERE…In Virginia, Grayson County. In North Carolina, Ashe
and Watauga Counties.
WHEN…For the Winter Storm Warning, from 10 AM this morning
to 1 PM EST Tuesday. For the Winter Weather Advisory, until 1
PM EST Tuesday.
IMPACTS…Travel could be very difficult. Gusty winds could
bring down tree branches. The cold wind chills as low as 5 below
zero could result in hypothermia if precautions are not taken.
PRECAUTIONARY/PREPAREDNESS ACTIONS…
If you must travel, keep an extra flashlight, food, and water in
your vehicle in case of an emergency.
Please report snow and sleet accumulations via email at
rnk.skywarn@noaa.gov or by calling the National Weather Service
toll free at…1…866…2 1 5…4 3 2 4. Leave a message with
your observation and the specific location where it occurred. You
can also post your report to National Weather Service Blacksburg
Facebook page and on Twitter.
The latest road conditions for the state you are calling from can
be obtained by calling 5 1 1.