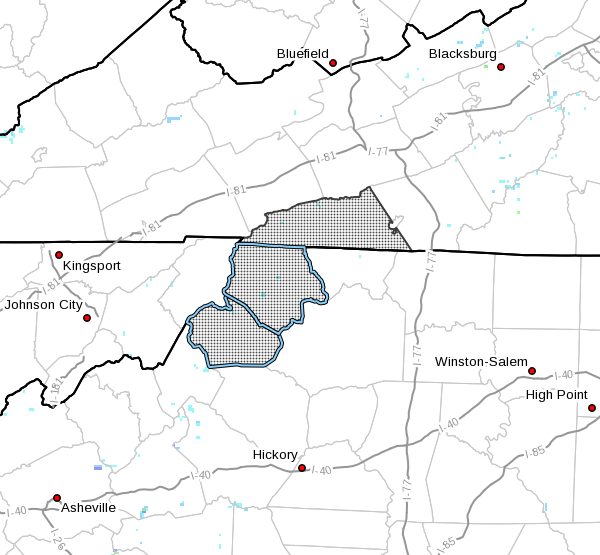 Last Updated on January 31, 2022 6:56 am
NCZ001-018-VAZ015-300100-
/O.CAN.KRNK.WW.Y.0006.000000T0000Z-220129T1800Z/
/O.EXT.KRNK.WC.Y.0005.000000T0000Z-220130T1200Z/
Ashe-Watauga-Grayson-
Including the cities of West Jefferson, Boone, Independence,
Whitetop, Troutdale, and Volney
1200 PM EST Sat Jan 29 2022
…WIND CHILL ADVISORY CONTINUES UNTIL 7 AM EST SUNDAY…
…WINTER WEATHER ADVISORY IS CANCELLED…
WHAT…Winds gusting as high as 40 mph. For the Wind Chill
Advisory, very cold wind chills. Wind chills as low as 10 below
zero.
WHERE…In Virginia, Grayson County. In North Carolina,
Watauga and Ashe Counties.
WHEN…Until 7 AM EST Sunday.
IMPACTS…Plan on slippery road conditions. Gusty winds could
bring down tree branches. The cold wind chills could result in
hypothermia if precautions are not taken.
PRECAUTIONARY/PREPAREDNESS ACTIONS…
A Wind Chill Advisory is issued when strong winds will combine
with cold temperatures for several hours to create dangerously
cold conditions for exposed skin.
Use caution while outside. Wear appropriate clothing, a hat, and
gloves.