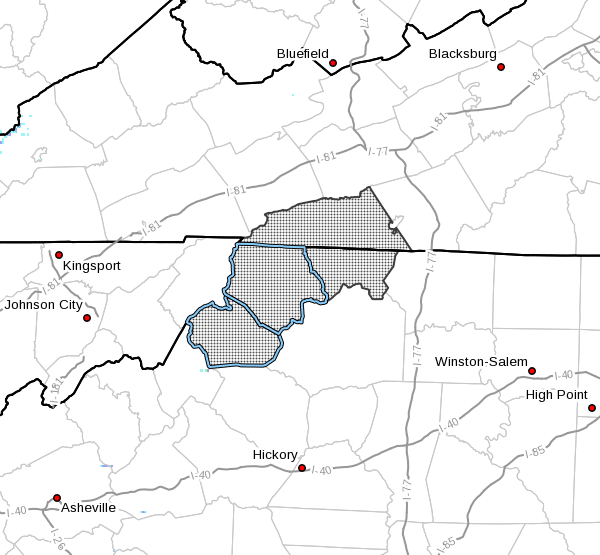 Last Updated on March 4, 2023 3:31 am
NCZ001-002-018-VAZ015-041500-
/O.CAN.KRNK.HW.W.0002.000000T0000Z-230304T1500Z/
/O.NEW.KRNK.WI.Y.0008.230304T0802Z-230304T1500Z/
Ashe-Alleghany NC-Watauga-Grayson-
Including the cities of West Jefferson, Sparta, Boone,
Independence, Whitetop, Troutdale, and Volney
302 AM EST Sat Mar 4 2023
…WIND ADVISORY IN EFFECT UNTIL 10 AM EST THIS MORNING…
…HIGH WIND WARNING IS CANCELLED…
* WHAT…Northwest winds 20 to 30 mph with gusts up to 50 mph.
* WHERE…In North Carolina, Ashe, Alleghany NC and Watauga
Counties. In Virginia, Grayson County.
* WHEN…Until 10 AM EST this morning.
* IMPACTS…Gusty winds could blow around unsecured objects.
Tree limbs could be blown down and a few power outages may
result.
* ADDITIONAL DETAILS…High elevation locations will experience
the strongest gusts.
PRECAUTIONARY/PREPAREDNESS ACTIONS…
Use extra caution when driving, especially if operating a high
profile vehicle. Secure outdoor objects.