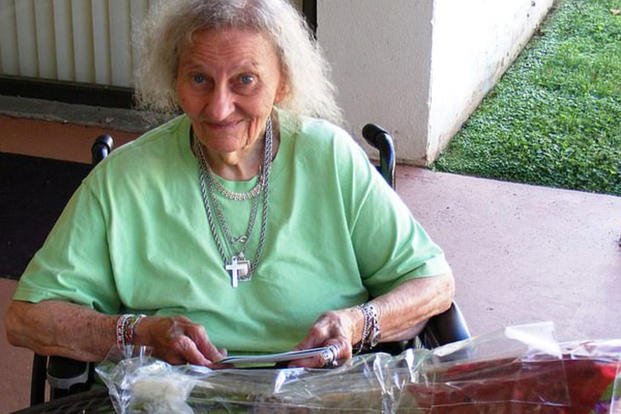 Last Updated on June 4, 2020 3:01 pm
A Wilkes County woman that was the last person in the nation receiving a Civil War pension has passed away.
Irene Triplett, age 90, passed away Sunday after complications from surgery for a fall, according to the Wall Street Journal (WSJ).
Triplett had been receiving the Civil War pension of $73.13 a month from the Department of Veterans Affairs because of the service of her father Mose Triplett.
Mose was born in Watauga County, near the Tennessee border, in 1846 according to a 2014 article by WSJ. Mose would enter the war at age 16, first for the Confederates and then two years later for the Union, the paper outlines in detail. Pvt. Triplett was discharged in 1865 after the war came to close when General Lee surrendered at Appomattox.
Pvt. Triplett had no children from his first wife Mary, who died in the 1920s. Mose would then remarry in 1924 to a woman, Elida Hall, nearly 50 years younger than him, which was not that uncommon at the time. After losing three previous babies, the couple gave birth to Irene in 1930. Mose was 83 and Elida 34.
Mose passed away due to cancer at the age of 92 in 1938. His pension went to Elida and after her passing, also of cancer, in 1967 then to Irene.
Both mother and daughter suffered from mental disabilities, according to the WSJ obituary for Irene, and lived in the Wilkes County poorhouse and other facilities for the remainder of their lives respectively.
At the time of Irene's death, in all the pension has been paid out for more than 155 years.
Below is a 2016 interview with Irene by Robert Buckley