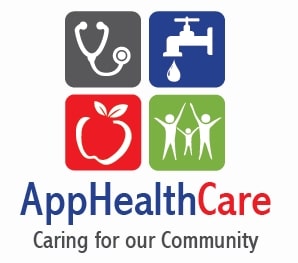 Last Updated on February 1, 2020 10:17 am
January 31, 2020
AppHealthCare is closely monitoring the 2019 novel coronavirus (2019- nCoV) that was first identified in Wuhan, China. This is a rapidly evolving situation and we are working closely with local, state and federal partners to stay on top of the latest information related to this virus.
As of this date, no cases have been identified in North Carolina and according to the NC Department of Health & Human Services (NCDHHS), the risk to the general public is considered low.
The 2019 novel coronavirus is a new virus that causes respiratory illness. Symptoms can include fever, cough, or difficulty breathing. Human coronaviruses are most commonly spread from an infected person by coughing, sneezing, and close personal contact including touching and shaking hands (CDC). 
How Can You Protect Yourself?
These healthy habits will help prevent and protect you and your loved ones from respiratory illnesses that include the flu, respiratory syncytial virus (RSV), and novel coronavirus (NC Division of Public Health).
Wash hands frequently with soap and water, and for at least 20 seconds each time. If soap and water are not available, use an alcohol-based hand sanitizer.
Avoid touching your eyes, nose and mouth with unwashed hands.
Avoid close contact with people who are ill.
Cover your mouth and nose with a tissue or your sleeve (not your hands) when you cough or sneeze.
Do not reuse tissue after coughing, sneezing, or blowing your nose.
Clean and disinfect surfaces that are frequently touched.
Get your flu vaccine. Flu is still widespread in NC so it is not too late to get your vaccine.
"We want the public to know that we are continuing to maintain close communication with our local partners and are staying informed as this situation changes. One of the best things we can do right now is to stay informed and remember the basic prevention steps of handwashing, getting a flu shot, and staying home when sick," stated Jennifer Greene, Health Director, AppHealthCare.
Resources & Additional Information
Frequently Asked Questions about 2019 Novel Coronavirus – NC DHHS 
Fact Sheet 2019 Novel Coronavirus – NC DHHS
Information for Healthcare Professionals – NC DHHS
Information for Non-Healthcare Settings – NC DHHS 
Centers for Disease Control & Prevention (CDC) Website for 2019 Novel Coronavirus