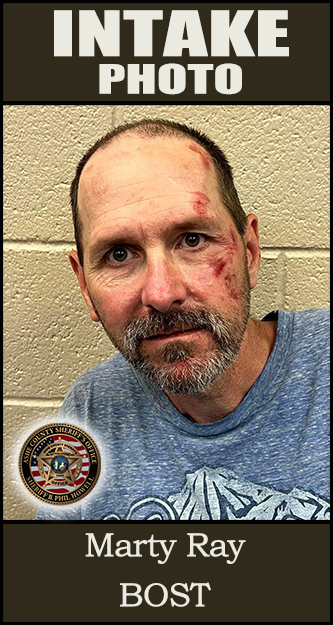 Last Updated on August 7, 2023 4:56 pm
Sheriff B. Phil Howell announces the arrest of 47-year-old Marty Ray Bost of West Jefferson for Attempted First-Degree Murder.

On August 5th, 2023, Ashe County 911 Dispatch Center alerted deputies of a stab wound to the chest. Martin S. Bare of Purlear had suffered a deep chest laceration. The alleged suspect, Marty Bost, was charged with attempted murder and assault with a deadly weapon intent to kill.

Bare was transported to Wake Forest Baptist Hospital with a fractured rib and a deep chest wound.
Bost was arrested and transported to the Ashe County Detention Center without incident. No bond has been set at this time.

Marty Ray Bost, 47 years old, of West Jefferson, is held without bond. Bost charges include:
• Felony Attempted First-Degree Murder
• Felony Assult with Deadly Weapon Intent to Kill
• Assault with a Deadly Weapon