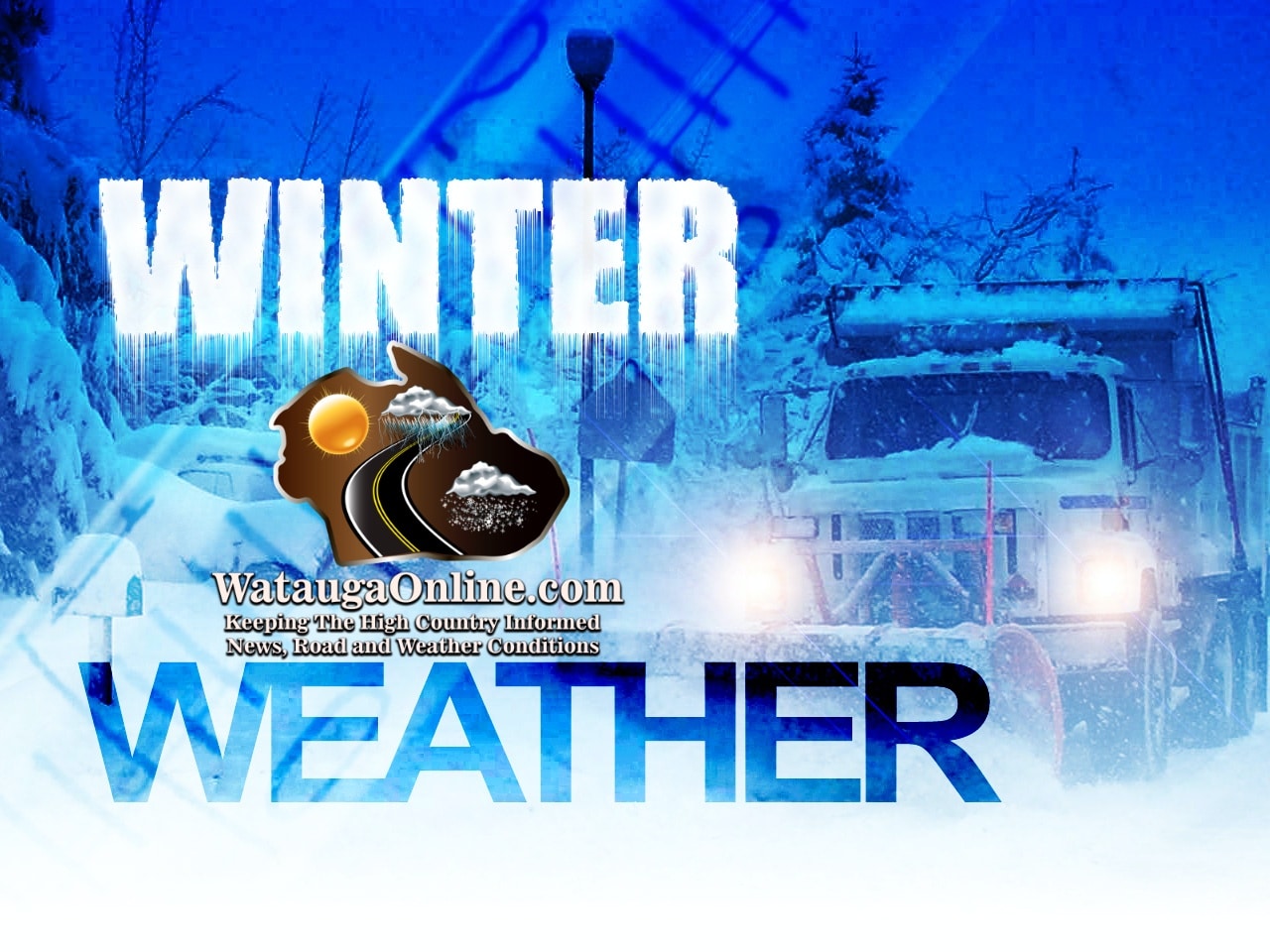 Last Updated on January 15, 2023 7:18 pm
Significant snow fell over portions of western North Carolina over the weekend.
Most of the lower elevations of the High Country received anywhere from half an inch to 3 inches. 7 inches was recorded in Banner Elk and 10 inches on Beech Mountain, according to the National Weather Service (NWS).
The southwestern section of North Carolina was the big winner for snowfall totals. 23.5 inches was recorded for Swiss, which is located in Yancey County. Snow drifts of at least 2 feet were reported in Faust, which is located in Madison County.
Below are reports by the NWS office in Blacksburg – which serves Watauga & Ashe, and the NWS office in Greenville/Spartanburg – which serves Avery and locations in southwestern NC.
...Watauga County...
Seven Devils                 3.2 in    0800 AM 01/14   COCORAHS
Reese                        3.0 in    0800 AM 01/14   COCORAHS
2 SW Peoria                  2.5 in    0950 AM 01/14   Trained Spotter
1 E Seven Devils             1.8 in    0700 AM 01/14   COCORAHS
Vilas 5.8 NNW                1.5 in    0730 AM 01/14   COCORAHS
Valle Crucis                 1.0 in    0700 AM 01/14   COCORAHS
Boone 1 SE                   0.5 in    0610 AM 01/14   COOP
Blowing Rock 2.2 NE          0.5 in    0700 AM 01/14   COCORAHS

...Ashe County...
2 W Nella                    2.0 in    0813 AM 01/14   Public
Ashland                      2.0 in    0945 AM 01/14   Trained Spotter
2 SW Ashland                 1.2 in    0900 AM 01/14   COCORAHS
1 W Nella                    1.0 in    0900 AM 01/14   COCORAHS
2 NE Deep Gap                0.1 in    0700 AM 01/14   COCORAHS
...AVERY COUNTY...
2 N BANNER ELK               7.0 IN    1240 AM 01/14   LAW ENFORCEMENT      
1 NNW BANNER ELK             7.0 IN    0857 AM 01/14   PUBLIC               
7 NNW BANNER ELK             5.2 IN    0700 AM 01/14   COCORAHS             
SUGAR MOUNTAIN               4.8 IN    1123 AM 01/14   PUBLIC               
1 W BANNER ELK               2.7 IN    0600 AM 01/14   COCORAHS             
3 WSW JONAS RIDGE            0.6 IN    0710 AM 01/14   PUBLIC               
4 N INGALLS                  0.5 IN    0700 AM 01/14   PUBLIC 

...YANCEY COUNTY...
6 NNW SWISS                  23.5 IN   1139 AM 01/14   PUBLIC               
5 NNE FAUST                  15.0 IN   0900 AM 01/14   PUBLIC                              
5 NNW SWISS                  8.5 IN    0800 AM 01/14   COCORAHS             
BURNSVILLE                   8.0 IN    1029 AM 01/14   PUBLIC                             
6 SSW BURNSVILLE             6.4 IN    0800 AM 01/14   COCORAHS             
5 WNW BANDANA                6.0 IN    1122 AM 01/14   PUBLIC               
1 WNW BURNSVILLE             4.5 IN    0700 AM 01/14   COCORAHS             
5 NW MOUNT MITCHELL STATE PA 4.5 IN    0800 AM 01/14   COCORAHS                           
4 ESE RAMSEYTOWN             1.2 IN    0700 AM 01/14   COCORAHS