Last Updated on October 2, 2022 5:48 pm
Peak wind gust already of 52mph in Boone at 3:35pm
5:04pm – minor outages: 45 in Ashe, 29 Watauga, 13 Caldwell in Blue Ridge Electric member area.
6:07pm – getting reports of snow across the area: Beech Mtn, Valle Crucis, Todd
6:15pm – Banner Elk in a haze of fog and snow
Wind gust close to 90mph on Grandfather Mountin
6:31pm – getting reports of sleet in River Ridge and in Blowing Rock.
6:38pm – power outages: Ashe 58, Caldwell 34, Watauga 17.
6:43pm – Wind gusts of 52 and 48mph in Boone since 3pm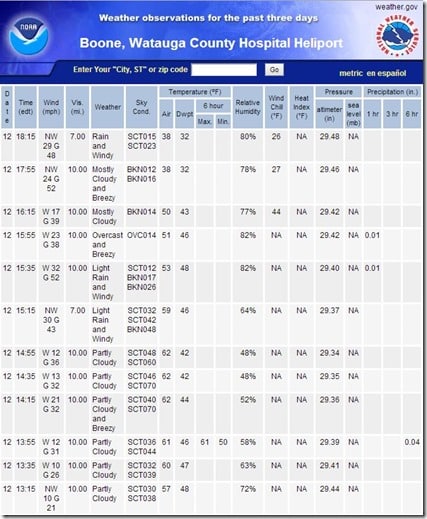 6:49pm – scanner report of a tree down across the road on Andy Hicks Road.
8:10pm – Updated reports will resume on Thursday morning.