Last Updated on February 10, 2016 6:27 am
Updates on forecasts, road conditions and related information throughout the day.
6am – Falling and blowing snow are limiting visibilty at times. Wind chill factors below zero are also a weather story this morning. Many, if not all, roads are snow covered per incoming social media reports.
Winter Weather Advisory and Wind Chill Advisory remains in effect through Thursday morning.
7am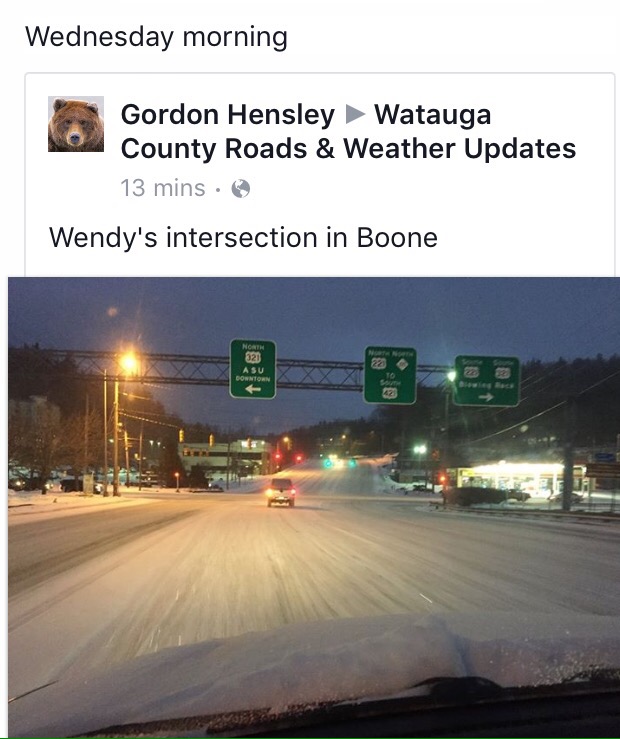 Aho Road just before 8am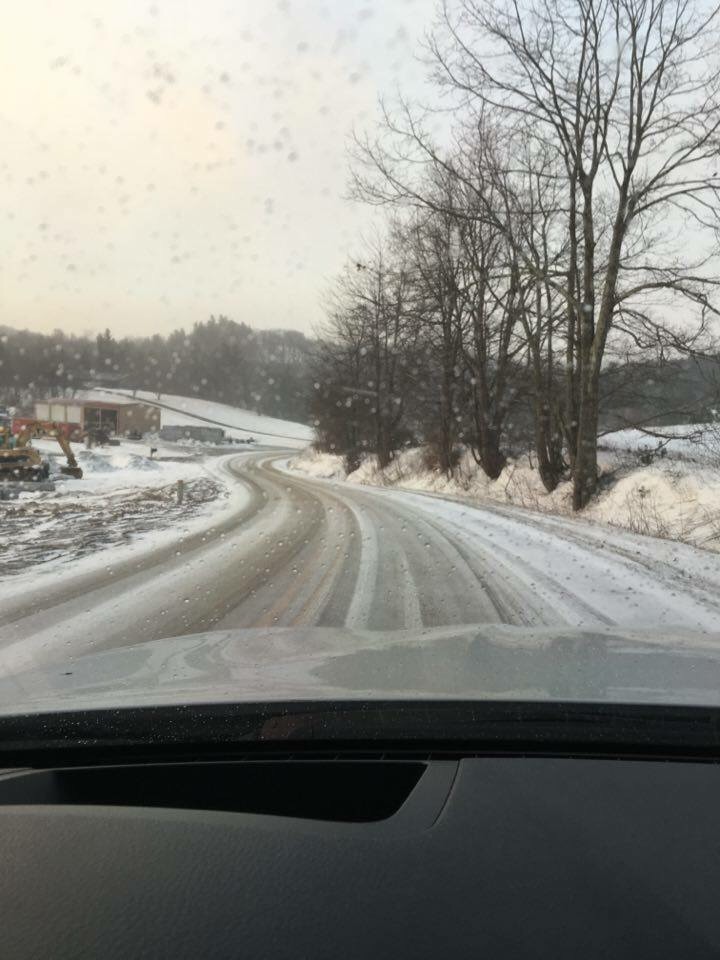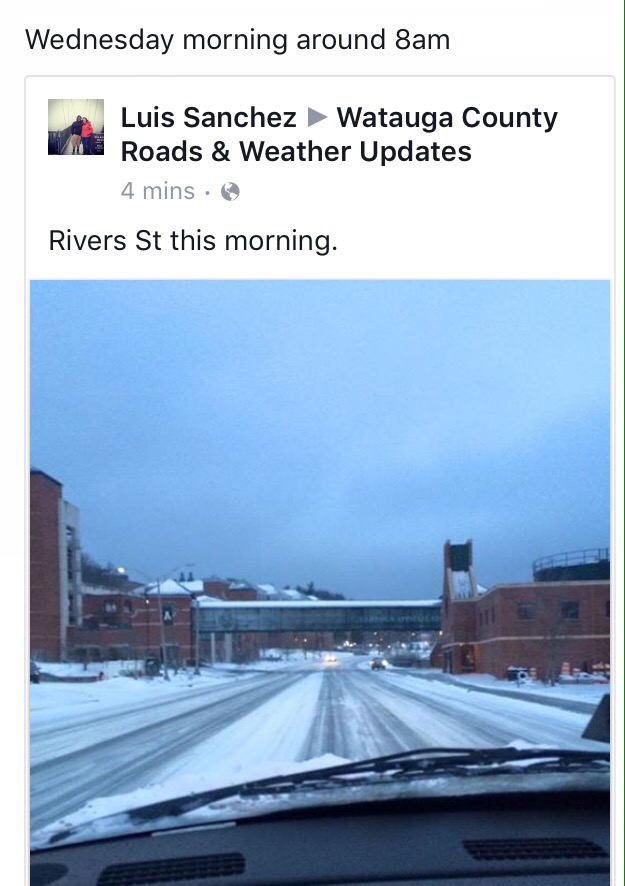 105 from Valle Crucis to Boone just before 10:30am.
National Weather Service snowfall totals through 10:30am Wednesday.Unofficial observations taken during the past 28 hours.
…ASHE COUNTY…
3 SW CRESTON – 6.0
6 NW LANSING – 5.5
JEFFERSON – 3.5
1 ESE WEST JEFFERSON – 1.1
…WATAUGA COUNTY…
3 N BETHEL – 6.3
VALLE CRUCIS – 3.5
2 E BOONE – 3.0
2 SSW VILAS – 2.5
BOONE – 2.5
1 WNW BOONE – 2.2
2 NE BLOWING ROCK – 2.1
5 E BOONE – 1.6
1 WSW FOSCOE – 1.2
4 NE BLOWING ROCK – 0.8
1 SSE VALLE CRUCIS – 0.7