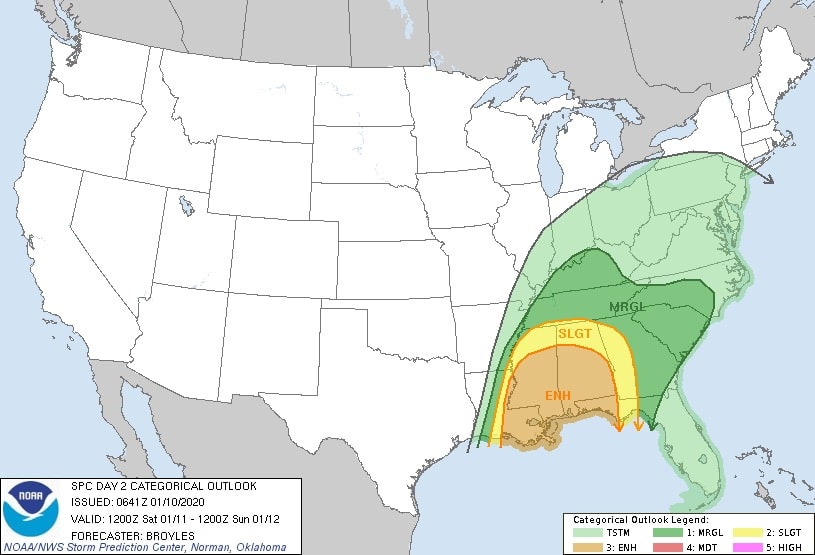 Last Updated on January 10, 2020 8:22 am
Portions of the High Country are in the Marginal Risk for severe weather for Saturday, according to the NOAA Storm Prediction Center.
The National Weather Service (NWS) says that strong gusty winds are possible Saturday into Saturday night and heavy rainfall may create some localized flooding Saturday night. Thunderstorms are possible after midnight on Saturday night.
Wind gusts up to 45 mph are forecast for Saturday, up to 50 mph for Saturday night and up to 35 mph Sunday morning.
Unseasonable temperatures will also be the weather story for the weekend. Forecast highs on Saturday are in the lower 60s and upper 50s for Sunday.
The graphic below, from NOAA, shows the risk for Saturday.