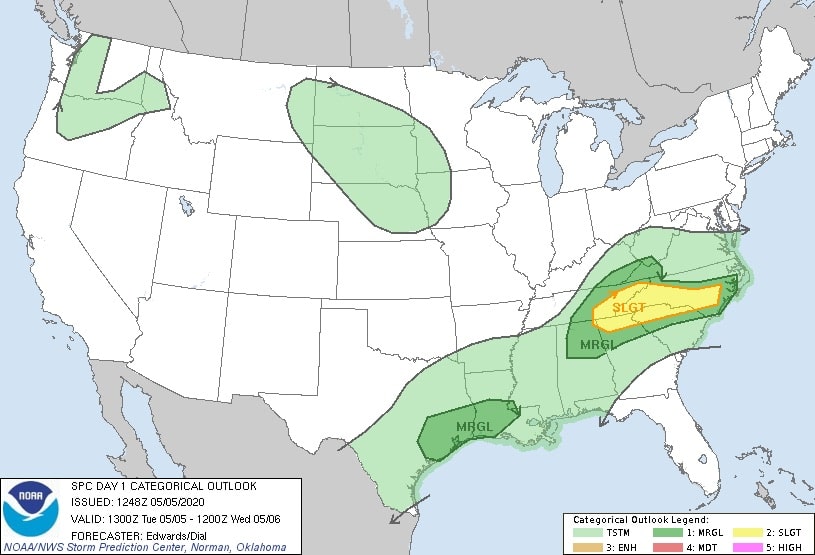 Last Updated on May 5, 2020 12:33 pm
UPDATE 12:27 pm – The National Weather Service Storm Prediction Center (SPC) says there is a slight risk of severe thunderstorms for our area the rest of today. SPC also states that the severe threat of these storms should increase and though the threat of a tornado can not be ruled out, damaging winds and hail are the primary threats especially as the storms organize.
May 5, 2020 at 7:48 am – Moderate to heavy showers with a few embedded thunderstorms could lead to localized flooding this afternoon, according to the National Weather Service (NWS).
In this morning's Hazardous Weather Outlook, NWS states "An isolated severe thunderstorm is also possible with damaging winds and large hail the main threats, but there is also an isolated threat for a tornado."