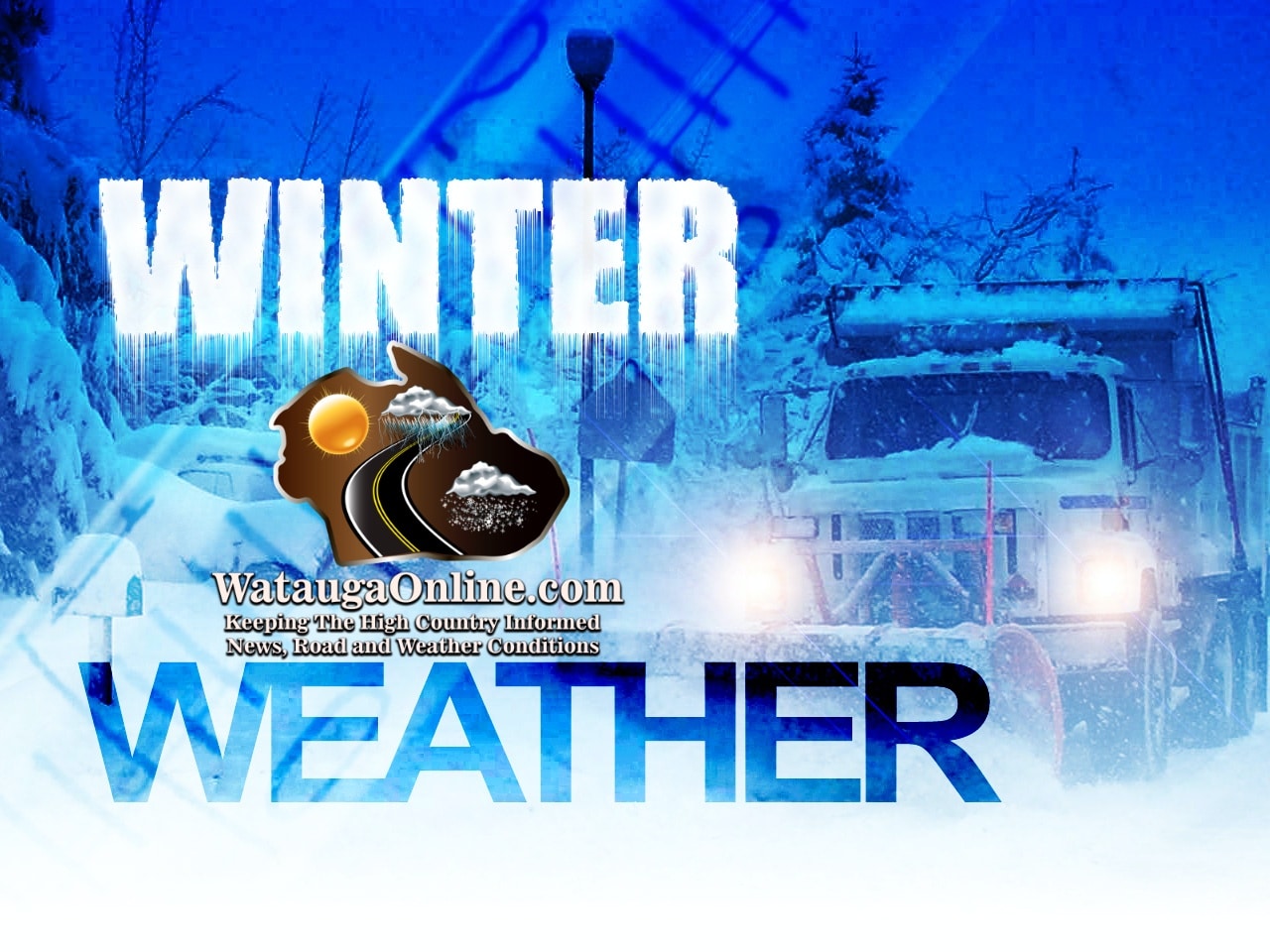 Last Updated on February 26, 2020 8:33 am
Update Wednesday Feb 26 8:30am – Updated information from NWS.
Update Tuesday, Feb 25 6:45 pm – The Storm Prediction Center has Watauga in a general thunderstorm area probability for Wednesday. NWS says that brief heavy downpours are possible but not expecting any flooding issues.
A coating to as much as 2 inches of snow is possible across the higher elevations by daybreak Thursday, according to NWS.
NWS also adds, "Depending on how quick the temperatures fall Wednesday night, there is potential for a flash freeze for locations west of the Blue Ridge where any moisture on roads and sidewalks could quickly freeze and cause slick and icy conditions Wednesday evening."
---
The High Country is forecast to get another round of winter weather this week, which could lead to slick conditions starting Wednesday evening.
Rain is forecast for most of the daytime hours on Wednesday, but rapid cold moving in is expected to turn the rain to snow.
The National Weather Service (NWS) says that temperatures will drop quickly on Wednesday evening behind a cold front, with snow showers in the mountains.
Daytime highs on Wednesday are forecast to be in the lower 50s before dropping into the mid-40s and then dropping into the mid-20s Wednesday evening and night. The rapidly dropping temperatures has the potential to lead to a flash freeze, according to NWS.
The other weather factor will be high winds. Gusts up to 30 mph are forecast for Wednesday, increasing up to 45 mph in the higher elevations Wednesday night and Thursday.
Wind chill values are expected to be in the single digits for Wednesday night, Thursday and again Friday night through Saturday night. Wind chills for Thursday night, Friday and Sunday morning are forecast to be as low as 10 above.