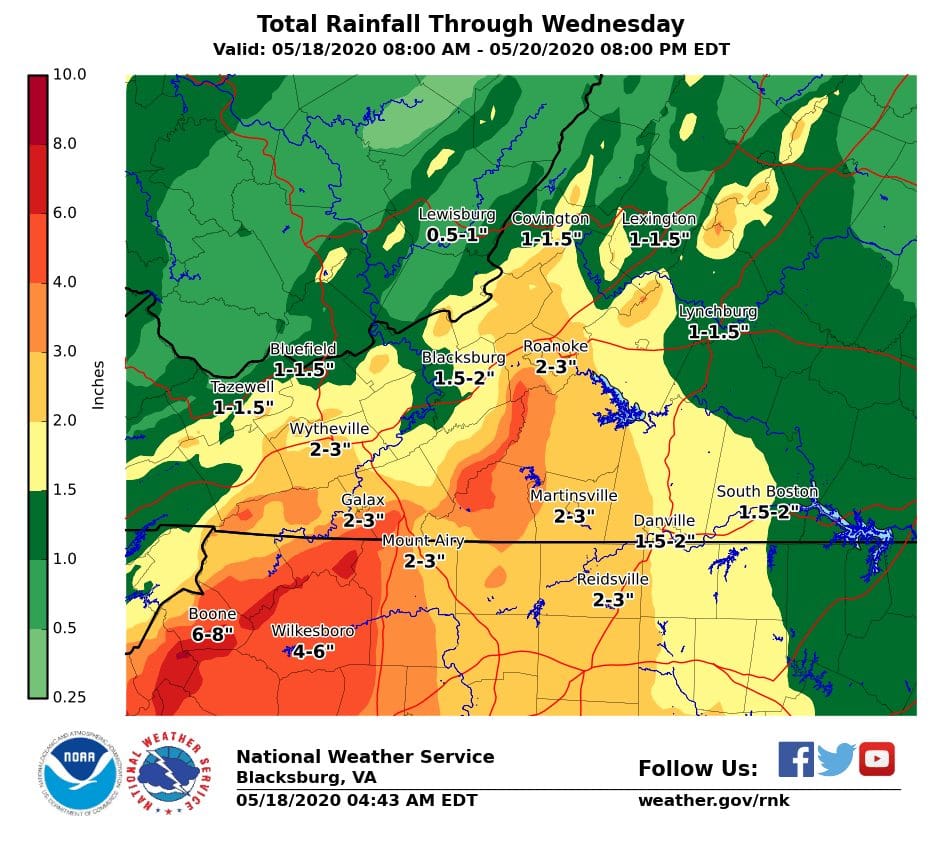 Last Updated on February 13, 2022 8:45 am
UPDATE – A Flash Flood Watch is in effect from tonight at 8 pm through Thursday morning. More information here.
---
Periods of heavy rainfall could lead to flooding throughout the early to middle part of the week. The National Weather Service (NWS) states that heavy rainfall could develop tonight and flooding possible in the North Carolina mountains, where 1.5 to 2.5 inches is likely.
The concern for flooding will still linger through Wednesday. NWS projected rainfall amounts puts sections of the High Country in the 4 to 6 inch range and the higher elevations could see totals in the 6 to 8 inches range. See the graphics below for more detailed information.
Graphics courtesy of National Weather Service